We Need Your Support: Have you heard of Phoronix Premium? It's what complements advertisements on this site for our premium ad-free service. For less than $4 USD per month, you can help support our site while the funds generated allow us to keep doing Linux hardware reviews, performance benchmarking, maintain our community forums, and much more.
A Newbie's Guide To RandR 1.2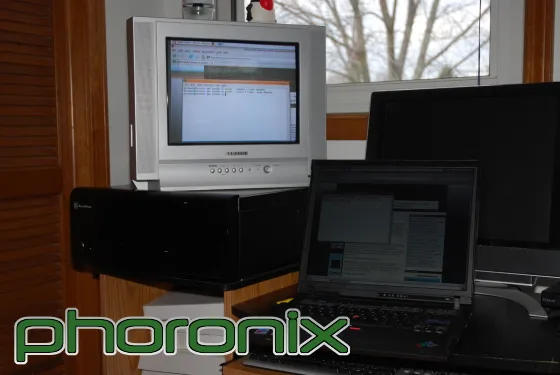 When dealing with TVs and in some other circumstances you may need to create a custom mode. Below is an example mode created for a TV interfaced via S-Video. It's important to note that in order to utilize RandR via component or S-Video, the graphics driver will need to support TV-Out.
xrandr --addmode S-video 800x600
xrandr --output S-video --mode 800x600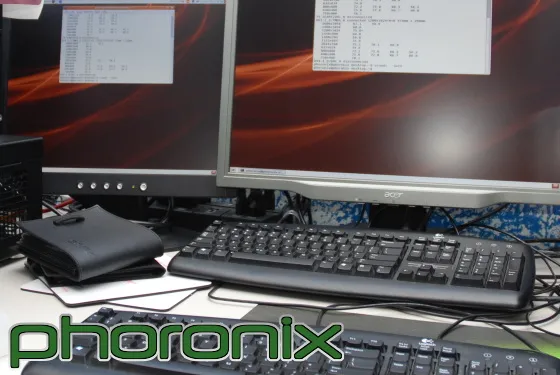 RandR 1.2 support isn't limited to just notebooks or just desktops, and the display possibilities are near endless -- it's certainly much cleaner than having to deal with restarting X or manually modifying your xorg.conf. We have tested the latest Radeon, RadeonHD, and Nouveau drivers in different RandR configurations with positive results.
If you are in need of more RandR assistance than the basic information shared in this article, be sure to stop by the Phoronix Forums for additional support.
If you enjoyed this article consider joining Phoronix Premium to view this site ad-free, multi-page articles on a single page, and other benefits. PayPal tips are also graciously accepted. Thanks for your support.