Show Your Support: Have you heard of Phoronix Premium? It's what complements advertisements on this site for our premium ad-free service. For less than $4 USD per month, you can help support our site while the funds generated allow us to keep doing Linux hardware reviews, performance benchmarking, maintain our community forums, and much more.
[email protected] 2015: Call For Presentations About Mir, Wayland, Etc
Luc Verhaegen has issued his annual call for speakers for those developers wishing to discuss their work on X.Org-related projects, including Wayland, Mir, Mesa, etc.
Luc continued to organize the "X.Org" development room each year at the Free Open-Source Developers' European Meeting (FOSDEM) that takes place around early February in Brussels, Belgium. Anything related to open-source graphics, input, or windowing systems is usually fair game.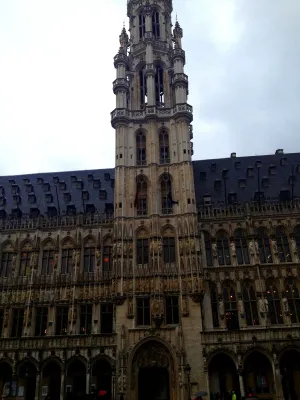 After the annual X Developers' Conference (XDC), the FOSDEM event is usually the second or so best event for discussing Linux graphics -- plus there's many of other interesting tracks that take place each year too.
Luc's call for speakers can be found via
his mailing list post
. FOSDEM 2015 is happening 31 January to 1 February in Brussels. Those wishing to learn more about the FOSDEM open-source conference itself can visit
FOSDEM.org
. While FOSDEM is one of the events Phoronix usually covers annually in person and one of my favorite OSS/Linux events in the world, it's not yet been decided if that will still be the case in 2015 depending upon the advertising revenue the remainder of the year, etc.