Suldal, GeForce GTX 680, NVIDIA Tegra 3 On Linux
There's a few updates concerning Linux benchmarks of NVIDIA's brand new GeForce GTX 680 "Kepler" graphics card, the ARM-based NVIDIA Tegra 3 platform, and other Linux performance topics.
NVIDIA GeForce GTX 680:
Thursday marked the release of the
NVIDIA GeForce GTX 680
graphics card as the first out of the Santa Clara company built on their new "Kepler" architecture. The Windows results were favorable for this new NVIDIA Kepler GPU going up against AMD's Radeon HD 7000 "Southern Islands" line-up, but there weren't Linux OpenGL benchmarks available. (Though there were
the huge Nouveau driver surprises
surrounding Kepler and
an imminent Gallium3D driver
.)
I'm hoping that NVIDIA Corp will be sending over a GeForce GTX 680 sample in the next few days to Phoronix so that some Linux performance results on this new hardware can get out there. Fortunately, however, GeForce GTX 680 Linux OpenGL results from others have begun to surface already with the
Phoronix Test Suite
and results being shared via
OpenBenchmarking.org
.
In
this result file
are some tests from an independent user running a NVIDIA GeForce GTX 680 with the NVIDIA 295.33 Linux driver and Intel Core i7 3930K processor. Gentoo with the Linux 3.3 kernel was the operating system in use for these tests.
The GeForce GTX 680 under Linux with the binary driver is pushing out 210 FPS for Unigine Sanctuary at 1920 x 1080, nearly 170 FPS for Unigine Tropics at the HD resolution, and 99 FPS for Unigine Heaven 3.0 at 1920 x 1080. If you wish to compare your system's Unigine OpenGL performance to these numbers, it's simply a matter of running
phoronix-test-suite benchmark 1203246-EGON-120321989
. The only other GTX 680 Linux result I'm seeing right now on OpenBenchmarking.org is
an OpenArena set
, but that's uninteresting for a high-end graphics card on the NVIDIA blob (700+ FPS).
NVIDIA Tegra 3:
A few weeks ago I began benchmarking the ARMv7-based NVIDIA Tegra 3 quad-core platform in the form of NVIDIA's reference "Cardhu" tablet. I wrote about it at length and with some initial benchmarks last week in
NVIDIA Tegra 3 Makes For Fast Ubuntu On ARM
. I'm still conducting more NVIDIA Tegra 3 Ubuntu Linux benchmarks and will have a proper performance review in the coming days.
There were already many Phoronix readers beginning to compare the Tegra 3 performance against their ARM/x86 systems using the
1203160-BY-NVTEGRA3785 result file
. For those interested in more NVIDIA Tegra 3 benchmarks at the moment, I uploaded some more Tegra 3 Cardhu results to
1203233-BY-NVIDIATEG01
. So you can view them on OpenBenchmarking.org or just run
phoronix-test-suite benchmark 1203233-BY-NVIDIATEG01
to facilitate an automated side-by-side comparison to your hardware. There's many new test profiles in use in this latest result file.
Interbench:
Interbench is now available via the Phoronix Test Suite / OpenBenchmarking.org. Interbench is the kernel-focused interactivity benchmark written by Con Kolivas. It's simply a matter of running
phoronix-test-suite benchmark interbench
to run this test. New benchmarks of
the BFS Smoking scheduler
could be coming soon.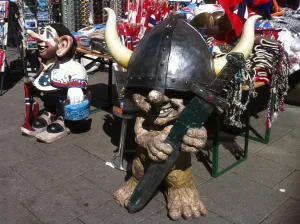 Suldal:
For those not closely following the Phoronix Test Suite Git repository, following the official release at the beginning of the week of
Phoronix Test Suite 3.8-Bygland
, 4.0 development has begun at full-speed.
Phoronix Test Suite 4.0 is codenamed
Suldal
. Continuing in the theme set by earlier Phoronix Test Suite codenames, the Phoronix Test Suite 4.0 codename is from the town of Suldal within the Rogaland region of Norway. Phoronix Test Suite 1.x codenames were derived from towns within Sør-Trøndelag: 1.0-Trondheim, 1.2-Malvik, 1.4-Orkdal, 1.6-Tydal, and 1.8-Selbu. 2.x codenames were from Troms: 2.0-Sandtorg, 2.2-Bardu, 2.4-Lenvik, 2.6-Lyngen, and 2.8-Torsken. Phoronix Test Suite 3.x codenames were from Aust-Agder: 3.0-Iveland, 3.2-Grimstad, 3.4-Lillesand, 3.6-Arendal, and 3.8-Bygland. Now with Phoronix Test Suite 4.x we are to Rogaland.)
Phoronix Test Suite 4.0-Suldal will be released this summer with some very exciting work. Suldal will continue with
the various reporting enhancements
that
began with Bygland
for a PTS Commercial customer, various enhancements to OpenBenchmarking.org, and other to-be-announced features. Just in the days since the Phoronix Test Suite 3.8 release, in Git there is already:
Phoronix Test Suite (Git)

- pts-core: Add AutoSortRunQueue option that by default automatically sorts the test execution queue to run similar tests together
- pts-core: Expose more verbose information within detailed-system-info command
- pts-core: Remove recover-run command since with new PTS4 changes the finish-run command will provide the same functionality
- pts-core: Track the CPU scaling governor configuration between test runs
- pts_Graph: Tweak spacing on pts_Table
- pts_Graph: Re-factor most text vertical offsets to not use dominant-baseline since Opera still doesn't support this SVG attribute properly
- pts_Graph: Begin unifying the Phoronix Test Suite and OpenBenchmarking.org theme
- phodevi: Remove support for the deprecated HAL Linux fall-backs
- phodevi: LLVM compiler reporting build configuration enhancements
- phodevi: Support for reporting multiple mmcblk* disk devices
- graphics_event_checker: Override NVIDIA SyncToVBlank so it's always disabled
As always, feedback and additional feature requests are accepted.
Stay tuned for some other exciting Linux content in the coming days.