D-Link DCS-2330L HD Wireless Network Camera
From the DCS-2330L web interface you have pretty much all the features you need to manage the single network camera. I've been using it now for a few weeks and it's been working out fine.
The performance of the DCS-2330L performance at night is quite good. I've tested it at night indoors and outdoors and it's worked fine with great clarity and light -- in fact, going beyond five meters.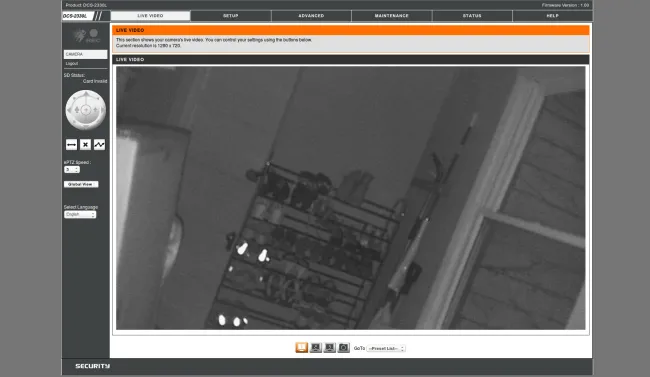 The video quality during the day and night is good enough for security purposes.
After using the DCS-2330L for a few weeks, I'm pleased with this outdoor-ready wired/wireless network camera. The camera is outdoor-ready, should be able to handle basic weather elements quite fine, the web interface is feature-rich and offers a lot of options, D-Link offers remote viewing options via Android and iOS apps, and the build quality is great for being a sub-$200 network camera. My only gripe comes down to wishing the external power supply would be detachable if wanting to work the camera into tight areas or feeding the power cable through a wall / enclosure. Overall, the D-Link DCS-2330L is a home network camera I would recommend.
If you enjoyed this article consider joining Phoronix Premium to view this site ad-free, multi-page articles on a single page, and other benefits. PayPal tips are also graciously accepted. Thanks for your support.