We Rely On Your Support: Did you know that you can get Phoronix Premium for under $3 per month? Try it today to view our site

ad-free, multi-page articles on a single page, and more

while the proceeds allow us to write more Linux hardware reviews.
ARCTIC, the decade-old company known for their high-end CPU and GPU cooling products, has expanded from just being a company focused on cooling down your PC to being everything about the PC. ARCTIC even sells entertainment center PCs now, along with a range of peripherals, audio equipment, and even batteries. One of their latest ventures is in the space of monitor stands/arms. In this review, I am checking out the ARCTIC Z1 Monitor Arm from this Swiss-founded company.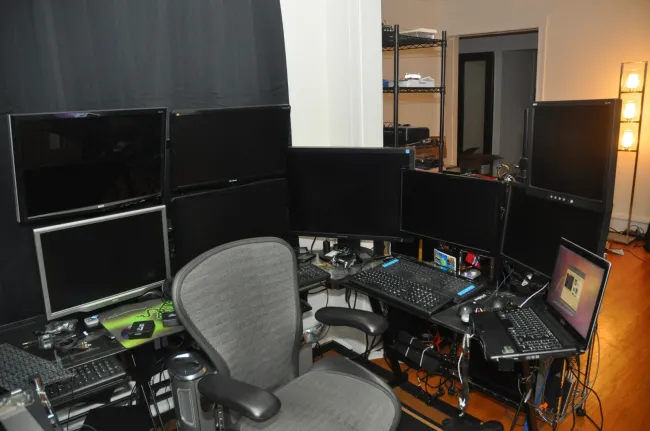 ARCTIC describes this single-monitor arm product as, "Z1 is a desk edge monitor mounting pole designed to maximize your workspace with total flexibility. The 3 stages articulation arm offers 360-degree adjustment of your monitor, thus providing ergonomic comfort at all times. This monitor arm is most welcome in the office and ideal for professionals."
The Z1 is designed to have your monitor in an ergonomically comfortable position, be flexible in the tilting/swiveling/rotating, and offers a USB hub for easy connectivity options. The desktop monitor arm was packaged in a slim cardboard box. Found inside was the monitor arm, a separate mounting pole, the USB hub that slides down the mounting pole, the mounting hardware, and the basic installation instructions. The Z1 stand is available in silver and black colors. ARCTIC backs this product with a two-year warranty.
The ARCTIC Z1 stand is composed of two pieces: the arm itself with the VESA monitor mount and then the mounting pole. There's also a simple USB 2.0 hub. The included USB 2.0 hub is optional and simply slides down the mounting pole before the installation of the monitor arm.