Intel Mesa HiZ Performance On Sandy Bridge
While there are still several days left of this year's Oktoberfest, to take a short break this morning from benchmarking the wonderful beer, food, and Bavarian females, here are benchmarks of the new Intel HiZ Linux support. Just a few days ago a new, nearly ready patch-set was published for implementing hierarchical Z support within Intel's Mesa DRI driver.
The patches right now for HiZ in Mesa's driver are causing some regressions, so the feature is currently not enabled by default. The feature can be easily flipped on, however, by setting the "INTEL_HIZ" environmental variable to a value of "1", which will enable the functionality for all OpenGL games / applications.
The HiZ Intel support in Mesa is being targeted for Sandy Bridge and Ivy Bridge hardware. There is HiZ support in the older Intel Ironlake hardware, but it's not in a good form that is of interest to the Intel Linux driver developers. Older Intel hardware is out of luck. HiZ is known to dramatically boost the graphics performance, so it is worth some Oktoberfest benchmarking from Munich. Fortunately, the commonly benchmarked Sandy Bridge laptop was one of the laptops I had brought along.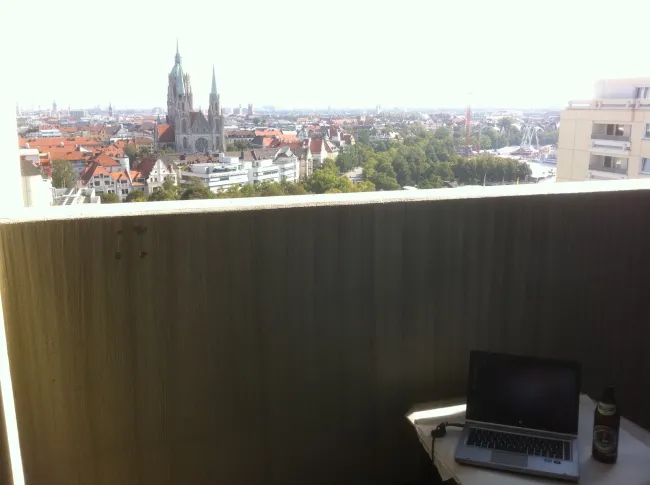 Thanks to the fully automated and reproducible nature of the Phoronix Test Suite with OpenBenchmarking.org and the rest of the Phoronix stack, the HiZ Linux benchmarking process from Oktoberfest is still rather nice:
There are 19 patches for the most recent HiZ work currently floating on the Mesa mailing list. For those wishing to get the very latest work, Chad Versace's HiZ work is going into this branch of his Mesa repository until it's merged to mainline master. For simplicity sake, this HiZ Mesa branch was used for benchmarking as of 028311c on 25 September. The same Mesa build was tested when setting INTEL_HIZ=0 and INTEL_HIZ=1 during the run-time testing. All other standard Phoronix benchmarking practices applied.
Above is the system information for the Sandy Bridge notebook used for testing. The usual assortment of Nexuiz, OpenArena, VDrift, and other Linux-native games with test profiles inside the Phoronix Test Suite were used for the Intel graphics benchmarking.