Apple's 2016 MacBook Pro & Linux Don't Mix
Last month I shared that Linux tests of the 2016 MacBook Pro would be coming and now I've finally managed to complete a few, but I highly encourage you not to get the new MacBook Pro if you plan on using anything other than macOS as the experience is a wreck. This is one laptop I don't mind seeing returned!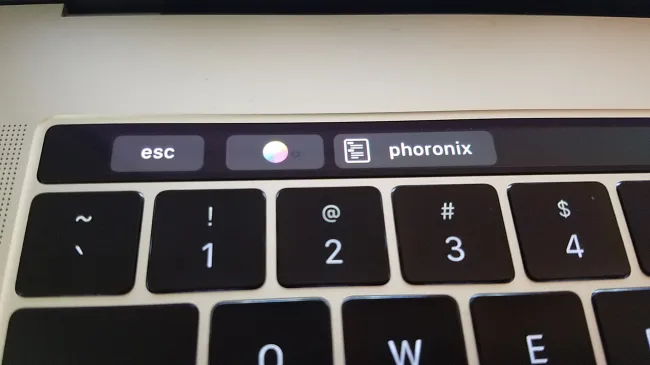 I had a few days to have hands-on time with the 2016 MacBook Pro 15-inch with Touch Bar prior to needing to return it to a client/sponsor. While some years back I had used a MacBook Pro with Linux (and at times when the Linux battery performance was piss poor, VM'ed Linux), this 2016 MBP is a mess with current Linux distributions not supporting the hardware and with other vendors producing laptops with great build quality and specs that excite me, the MBP is no longer appealing.
For those not familiar with the new Apple MacBook Pro, it comes equipped with a new multi-touch Touch Bar, only USB-C / Thunderbolt 3 for connectivity ports, a reported 10 hour battery life, a brighter and thinner display, and much better performance over the older MacBook Pro laptops.
You've likely heard already others trialing Ubuntu and other distributions on the 2016 MacBook Pro and failing, and it's indeed certainly a mess. In order to boot Ubuntu 16.10 or other distributions, "intremap=nosid" has to be set by GRUB... Then after that, on some times when loading Ubuntu 16.10 via USB, the screen would be garbled...
That seems to most often happen when rebooting from macOS to Ubuntu, but if going from a cold boot the driver initialization appears fine.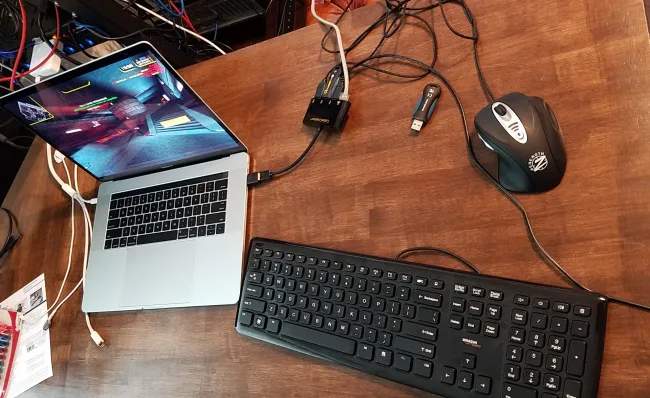 But if you do manage to get to a working desktop, the 2016 MacBook Pro keyboard and touchpad aren't working... So I ended up doing all of my tests with an external USB keyboard/mouse.