Show Your Support: This site is primarily supported by advertisements. Ads are what have allowed this site to be maintained on a daily basis for the past 18+ years. We do our best to ensure only clean, relevant ads are shown, when any nasty ads are detected, we work to remove them ASAP. If you would like to view the site without ads while still supporting our work, please consider our ad-free Phoronix Premium.
Radeon DPM Is Fantastic For Power Use, Thermal Performance
One of the most exciting features of the upcoming Linux 3.11 kernel is the open-source Radeon driver's support for dynamic power management (DPM). We have already done preliminary benchmarks and found that Radeon DPM can boost the GPU's performance in cases where the boot clock speeds are slower than their rated frequencies (as in the case of AMD APUs and modern high-end GPUs). For other GPUs, Radeon DPM can lead to lower power consumption and better operating temperatures. Here's looking at the Linux Radeon DPM performance with the Linux 3.11 Git kernel.
One of the long-standing requests of the open-source AMD Linux driver has been for dynamic re-clocking support to scale up the GPU compared to boot frequencies (for newer hardware and APUs) and to be able to scale down the GPU core and memory frequencies (plus the supplied voltages) when the GPU is under low or minimal loads. This is finally in place as a non-default feature of the Linux 3.11 kernel. If you're not already familiar, see our several articles on Radeon DPM in recent weeks since this code was published. The AMD Catalyst driver has long supported dynamic power management under the marketing names of PowerPlay and the like, but only now is the support coming to the open-source Linux driver for the HD 2000 series of graphics processors and newer.
Using the Linux 3.11 Git kernel as of 30 July, three distinct AMD Radeon graphics cards were tested: a Radeon HD 6870 GPU to represent a high-end graphics card on the R600 Gallium3D driver, a Radeon HD 6770 as a modern mid-range graphics card, and the Radeon HD 4890 as an older graphics card. All testing happened from our Intel Core i7 4770K test system with Ubuntu 13.10 using the Xfce desktop environment and also using the latest Mesa Git code.
With each graphics card, a variety of OpenGL tests were run with and without the radeom.dpm=1 kernel module parameter for enabling/disabling Radeon Dynamic Power Management support. For those curious about setting up the Radeon DPM support, see our Radeon DPM Ubuntu Linux setup guide. The Linux 3.11 kernel is needed in conjunction with the updated AMD Radeon firmware/microcode files and the special kernel module parameter. Radeon DPM isn't enabled by default in Linux 3.11 but is expected in a future kernel release when the updated microcode files are widespread in Linux distributions and all major bugs have been addressed.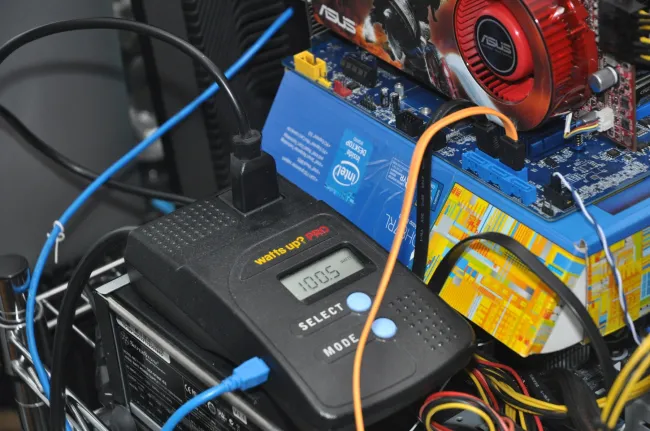 During the benchmarking process, the Phoronix Test Suite software simultaneously monitored the AC system power consumption using a USB-based WattsUp power meter. The Phoronix Test Suite also simultaneously recorded the GPU core temperatures based upon the exposed integrated sensors.