25-Way NVIDIA/AMD Linux Graphics Comparison For Vulkan-Powered Thrones Of Britannia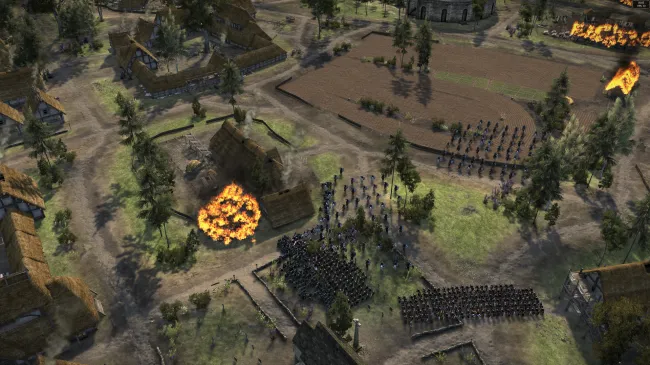 Hopefully you found this 25-way graphics card benchmarking comparison useful, particularly if you are on an older/slower GPU. A Total War Saga: THRONES OF BRITANNIA has been working out fairly well and was surprised at how well it could run with the older GCN 1.0 era GPUs on the low quality settings when using AMDGPU+RADV. It was also pleasant seeing no driver issues at all to speak of for this just-launched Linux game port.
For those with older hardware, on the Radeon HD 7850 and RX 560 I did run some extra benchmarks from 800 x 600 through 1920 x 1080 with the different image quality settings via this OpenBenchmarking.org result file if you don't mind gaming at sub-1080p settings. At the opposite end are also more 4K tests with the RX Vega 64. Yesterday I also published a closer look at the GTX 1060 vs. RX 580 in this game including a comparison of the CPU utilization.
If you enjoy all of our extensive Linux gaming benchmarks, you can show your support by joining Phoronix Premium.
If you enjoyed this article consider joining Phoronix Premium to view this site ad-free, multi-page articles on a single page, and other benefits. PayPal tips are also graciously accepted. Thanks for your support.