12-Core ARM Cluster Benchmarked Against Intel Atom, Ivy Bridge, AMD Fusion
The PandaBoard ES did better than the Intel Atom hardware that was tested in terms of performance and energy efficiency, but the ARMv7 Cortex-A9 processors vastly lost out to the Intel Ivy Bridge hardware in terms of raw performance (obviously) but also the power efficiency was even better for this latest-generation Intel architecture. Besides winning on performance and efficiency, the Core i7 3770K system would cost less than the cost of a six PandaBoard ES cluster setup.
Comparing the Effimaß cluster to the AMD Fusion E-350, the Zacate APU had better raw performance but the ARM cluster was the performance-per-Watt leader.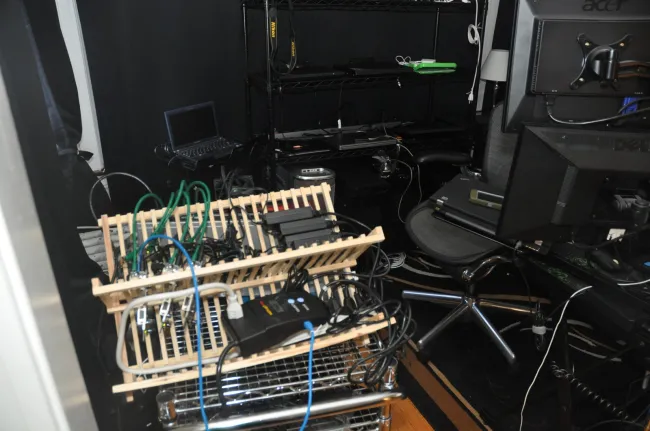 While this do-it-yourself ARM cluster configuration is not the most effective setup right now, it will be interesting to see how the cluster performance works out for the next-generation ARMv8 hardware as well as the many ARM core servers coming out, such as the upcoming products from Calxeda.
Aside from wanting to upgrade the cluster to Ubuntu 12.10 for GCC 4.7 and the other newer packages that boost the ARM Linux performance, other planned optimizations include: investigating performance differences if using a high-speed NAS with NFS mount for the cluster rather than SDHC cards (e.g. using something like the Excito B3) or a USB-based SSD, kernel tweaks, other ARMv7 compiler tuning, and some other modifications to see how far the PandaBoard ES hardware can be pushed while keeping to minimal power use.
More ARM Linux benchmarks are forthcoming. There will also be information soon about a 48 PandaBoard cluster.
If you enjoyed this article consider joining Phoronix Premium to view this site ad-free, multi-page articles on a single page, and other benefits. PayPal tips are also graciously accepted. Thanks for your support.