20-Way NVIDIA GeForce / AMD Radeon GPU Comparison For Rise of The Tomb Raider On Vulkan/Linux
Today Feral Interactive released their much anticipated Linux port of Rise of the Tomb Raider, the game that was released for Windows in January of 2016 and then released for macOS last week. Feral's Mac port was relying upon the Apple Metal API while the Linux port is now their second game (after F1 2017) exclusively relying upon the Vulkan graphics/compute API rather than OpenGL. This morning I posted the initial Radeon results using the RADV driver while here is the NVIDIA GeForce vs. AMD Radeon graphics card comparison on Ubuntu Linux using twenty different graphics cards.
The NVIDIA tests were done using the 396.18 beta driver, which Feral lists as a requirement for this game. In the testing with the NVIDIA Kepler / Maxwell / Pascal graphics cards with the 396.18 driver for this game it's worked out fine with my initial testing from Ubuntu 17.10.
On the NVIDIA side, Feral lists the GeForce GTX 680 as the bare minimum for this game though they recommend at least a GeForce GTX 980 Ti. I tested those GPUs plus more. The 20 graphics cards came down... First on the NVIDIA side:
- GeForce GTX 680
- GeForce GTX 780 Ti
- GeForce GTX 950
- GeForce GTX 960
- GeForce GTX 980 Ti
- GeForce GTX 1050
- GeForce GTX 1060
- GeForce GTX 1070
- GeForce GTX 1070 Ti
- GeForce GTX 1080
- GeForce GTX 1080 Ti
And then on the Radeon side:
- Radeon HD 7950
- Radeon R9 270X
- Radeon R9 285
- Radeon R9 290
- Radeon RX 560
- Radeon RX 580
- Radeon R9 Fury
- Radeon RX Vega 56
- Radeon RX Vega 64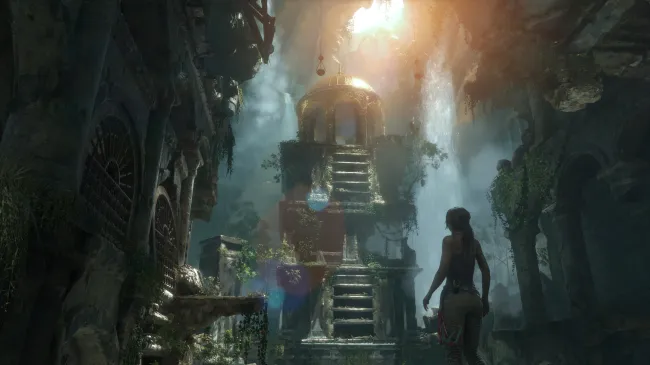 More AMD details can be found in this morning's aforelinked article, but all those tests happened using Mesa 18.1-devel from the Padoka PPA paired with Linux 4.16.2 on this same Ubuntu 17.10 system powered by the Intel Core i7 8700K Coffeelake processor. Following the raw performance results are also CPU usage and performance-per-Watt / system power usage metrics.
Via the Phoronix Test Suite a variety of Rise of the Tomb Raider Vulkan Linux benchmarks were run at 1080p, 1440p, and 4K. As always, if you enjoy my Linux hardware benchmarks, open-source news coverage, and more for the past 14 years, consider showing your support by joining Phoronix Premium.