i did observe a price drop of the 6950 from 1200€ to 950€ if you compare it to 6900 and 6800 it is not overpriced
the 6950 was only overpriced at the release date... at the release date the 6900 was sold for 950€ and the 6950 was at 1200€
but now the 6900 is at 885€ and the 6950 is at 958€
thats not horrible overpriced... if you want to save power with an more efficient gpu you maybe choose the 6900 anyway..
This is Apple logic when you justify the price of something by comparing it to other over priced things. Graphic cards shouldn't be that much money, but dummies are more than willing to pay for it, because it's the fastest. This is why the GTX 1060 is still the
# 1
GPU on Steam. If you go down that list the GPU's don't get more expensive but cheaper. Since 2016 when the crypto market went nuts, the price of GPU's haven't gone down, and when the crypto market crashed in 2018, we quickly went into COVID19 and the prices went to insane levels. These prices aren't normal.
you for yourself can do whatever you want turn of raytracing and turn of FSR/DLSS you are also free to only buy a 6800 or 3080..
but be aware of that people like you are a minority and even people like me who buy amd because of opensource drivers are a minority...
You keep showing your ignorance of the world. Yes we are the minority but so are people who buy AMD 6800's and 3080's. Look at this list and tell me how many RTX cards, let alone 3000 series based cards you see on that list?
steam august 2022.png
the majority means the mainstream they just turn on all features no matter what FSR2/DLSS2 and Raytracing...
Mainstream means nobody even knows what DLSS/FSR plus Ray-Tracing is, let alone knows how to turn it on. Most people wouldn't even know if Ray-Tracing was on or off in a blind test.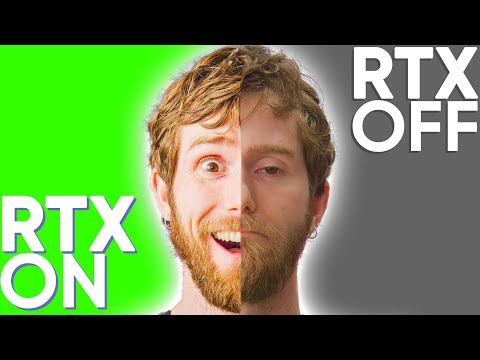 i have a 4K60hz TV on my pc and my vega64 really needs FSR to maintain 4K without disabling to many features.

native 4'K is maybe better if your system is fast enough but not for cards like vega64 who are to slow without FSR...
Firstly, TV's aren't good due to latency. You must have horrible input lag, even if you switch the TV to game mode. Secondly, even the most expensive graphic cards like the 3090 Ti's struggle to maintain 60 fps with all the graphic features turned on. Unless you're playing a fairly old game or a game that isn't demanding like Minecraft, then 4k with all features on is possible. DLSS and FSR were created specifically because turning on Ray-Tracing in games was not playable. Even at 1080p, you'd still need DLSS and FSR to make some games playable.