Intel Q965 Graphics Performance
The last time we had looked at the performance of Intel's integrated graphics under Linux with their open-source driver was back in February when testing the GMA 3000 IGP using an Intel DQ965GFEKR motherboard. However, with display drivers constantly improving, we recently carried out some additional Intel Q965 graphics tests along with comparing these numbers to discrete graphics solutions from AMD/ATI and NVIDIA.
Instead of using the Intel DQ965GFEKR Q965 motherboard, which we had used in our last set of Intel graphics tests, this time around we had used a Q965-based Tyan Toledo i965R (S5180). Along with the Toledo i965R was an Intel Pentium D 820, 2 x 1GB of OCZ DDR2-800, SilverStone Element ST50EF-Plus SC, Seagate 500GB SATA 2.0 7200.10, and Seagate 320GB SATA 2.0 7200.10 hard drive. The graphics cards used for comparison included an ATI Radeon X800XL 256MB with the open-source X.Org driver and NVIDIA's GeForce 8500GT 256MB using the NVIDIA 100.14.03 binary driver. The software making up the system was Ubuntu 7.04 Feisty Fawn with the Linux 2.6.20 kernel and X.Org 7.2.0.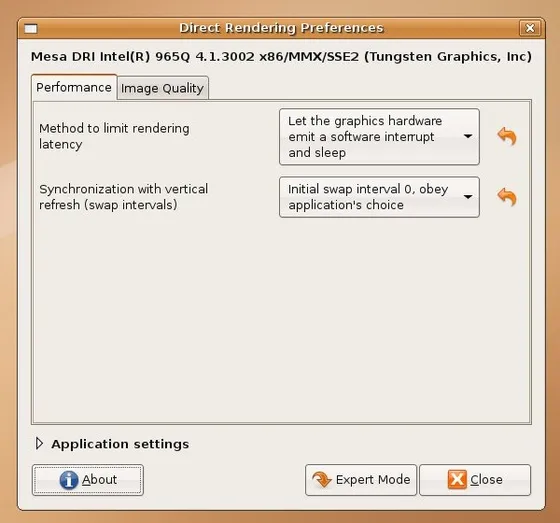 The Intel graphics driver and the Q965 IGP isn't (yet) capable of handling Doom 3 or our other more intensive graphical benchmarks, and thus for this comparison we had used Enemy Territory, Unreal Tournament 2004, and SPECViewPerf 9.0.3. Without further ado, on the following pages are our results from the most recent open-source graphics benchmarking under Linux.