Core i3 vs. Core i5 Performance Impact On OpenGL/Vulkan Linux Gaming
For a while now there have been some requests to post GPU benchmarks from some modern low-end and higher-end CPUs while testing different graphics cards, particularly to see the impact of the Vulkan API. With all the recent Kabylake testing, I've run some open-source AMD graphics tests using a Core i3 7100 and Core i5 7600K for those that may be weighing CPU options for a Linux gaming system upgrade.
With the same system and switching between the i3-7100 and i5-7600K, I tested the integrated HD Graphics 630 as well as the Radeon RX 460, RX 480, and R9 Fury. The Radeon graphics tests were done with the open-source driver stack of Linux 4.10 + Mesa 17.1-dev, the same open-source driver stack used for testing the Kabylake GT2 graphics too.
The rest of the system was maintained throughout testing with the ASUS PRIME Z270-P motherboard, 2 x 8GB of DDR4-2400MHz memory, Samsung 950 PRO 256GB NVMe SSD, and the base operating system was Ubuntu 16.10 x86_64.
The Intel Core i3 7100 is a dual-core part plus Hyper Threading to provide four threads, 3MB SmartCache, and has a 3.9GHz base frequency without any Turbo Boost capability. This processor retails for about $120 USD.
The Intel Core i5 7600K is a quad-core part, 3.8GHz base frequency, 4.2GHz turbo frequency, and has a 6MB cache. This CPU is priced closer to $250 USD and also has a 91 Watt TDP where as the i3-7100 has a 51W TDP.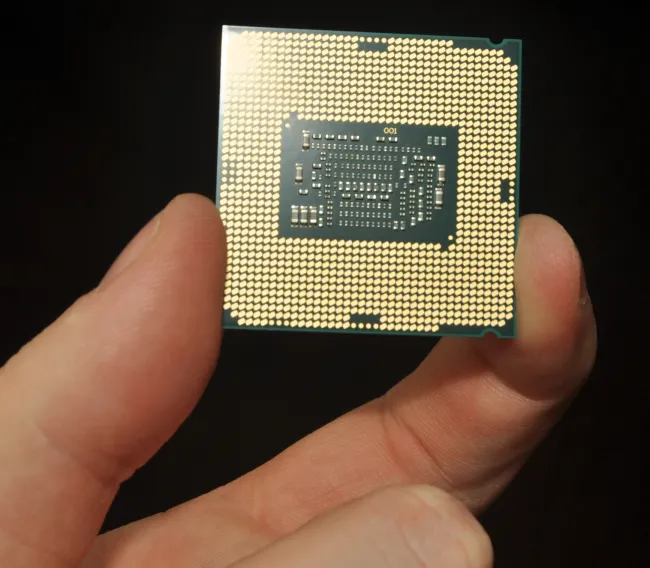 With these two processors and a range of graphics cards, via the Phoronix Test Suite a variety of OpenGL and Vulkan games / test-cases were executed.