We Rely On Your Support: Did you know that you can get Phoronix Premium for under $3 per month? Try it today to view our site

ad-free, multi-page articles on a single page, and more

while the proceeds allow us to write more Linux hardware reviews.
Preview: OS X 10.10 Yosemite vs. Ubuntu Linux GPU Performance
At the request of many Phoronix readers, here's our first tests of Apple's OS X 10.10 "Yosemite" operating system as we see how the OpenGL performance compares between it and Ubuntu Linux with an updated kernel and Mesa.
With OS X Yosemite still being in development stages, our testing of it is limited and will have out many benchmarks upon its official release, but for those that have been really curious, I ran some quick Intel graphics tests.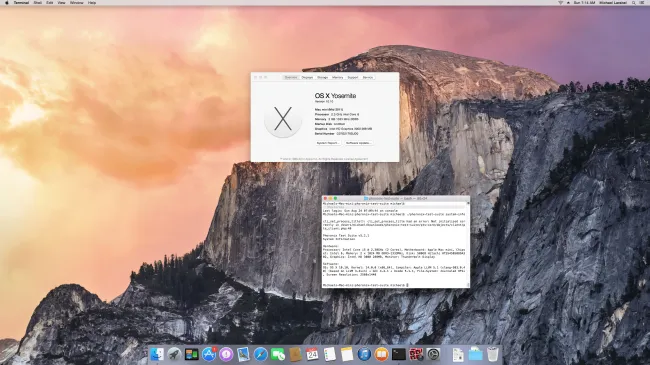 The weekend testing was done from a mid-2011 Apple Mac Mini with an Intel Core i5 Sandy Bridge processor sporting HD Graphics 3000. The same system was used for the OS X and Linux testing with these benchmarks building upon the recent Intel's Latest Linux Graphics Code Competes Against OS X 10.9 results.
The test configurations shown in this article include:
- OS X 10.9.4 as the latest official Apple OS X release at the time of testing.
- OS X Yosemite Beta 2 as the latest OS X 10.10 development release.
- Ubuntu 14.04.1 LTS with all available stable release updates.
- Ubuntu 14.04.1 with enabling the Oibaf PPA for the updated user-space driver support (namely Mesa 10.3-devel) and then upgrading to the Linux 3.17 Git kernel.
All of this OS X and Linux benchmarking was carried out via the open-source, cross-platform Phoronix Test Suite.