AMD A10-5800K "Trinity" APU On Linux
The short story to running AMD A-Series Trinity APUs on Linux is that it works. If you are running Ubuntu 12.10 or distributions of similar state (ideally the Linux 3.4 kernel or later and other recent components), you should be in good shape. Paired with the A10-5800K that was received from AMD was an MSI FM2-A85XA-G65 motherboard. This AMD A85X motherboard with FM2 socket had no problems with Ubuntu Linux on the modern kernel; everything seemed to work just fine and there were no issues encountered from the Linux installation through the benchmarking process.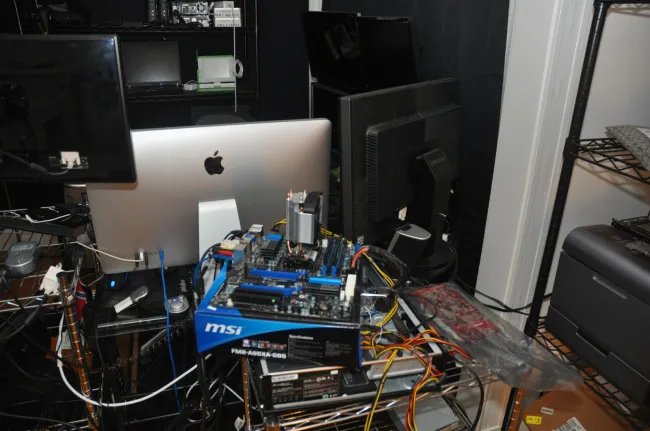 The main worry with the AMD Trinity APU support under Linux comes down to the graphics support. The Trinity graphics are supported by both the open and closed-source Linux drivers, but you will need the latest versions for the best level of support. On the proprietary driver side, where you will see the most proper support is with the latest AMD Catalyst 12.9 Beta for Linux. On the open-source side for what most people see "out of the box" upon installing Linux comes down to using a recent Linux kernel paired with a recent snapshot of the xf86-video-ati driver and then also Mesa 9.0.
The Trinity support within the Radeon DRM driver found in the Linux kernel has been around for a while now, but Alex Deucher of AMD recommends using either the Linux 3.6 kernel or the very latest point releases of the previous stable series for proper support; there were some important fixes to land late. Basically, if you're using all of the latest stable open-source Linux components or the very latest Catalyst driver, you should be in good shape for the Radeon HD Linux graphics support. The initial open-source Trinity support was published back in March.
Running Ubuntu 12.10 Beta 2 (or newer upon the final release later in the month) on an AMD Trinity APU with a new AMD FM2 motherboard should work out just fine from the graphics to overall support. The latest Catalyst driver found in the Ubuntu 12.10 repository is also suitable and has been tested at Phoronix.
For those after the best performance, power management, and features, you will be best off using the Catalyst driver for the foreseeable future. AMD's open-source Radeon graphics driver still doesn't have OpenGL performance to match that of Catalyst, the power management is still lagging behind, there is no UVD3 video decoding support at all, there is no Dual Graphics support, and various other shortcomings of the open driver. The open-source Radeon driver is good enough if you don't care too much about maximum performance and are looking for a carefree Linux experience without touching a binary blob.