In the next day or two Phoronix Test Suite 1.8.0 "Selbu" Alpha 3 will be released. Among other changes, there are quite a bit of improvements to the GTK2 GUI. A lot of polishing has went on, fixing different widgets, the preferences area now works fully, Phoronix Global integration, making the GUI scale nicely to different sizes, etc. Below are a few screenshots from running the latest code.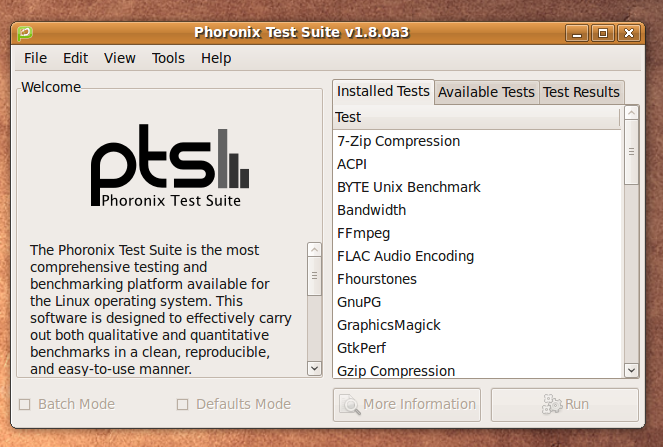 Not only can you easily sort tests/suites now by what hardware subsystem tests you want, but also whether the tests are free/open-source or not.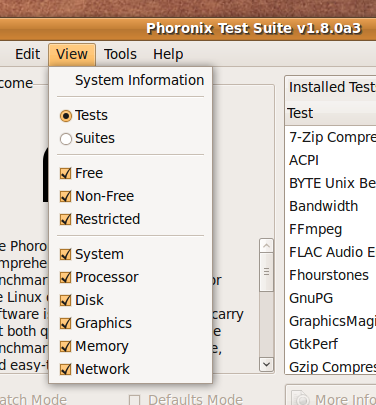 Lots of new menu features have been implemented for Phoronix Test Suite 1.8.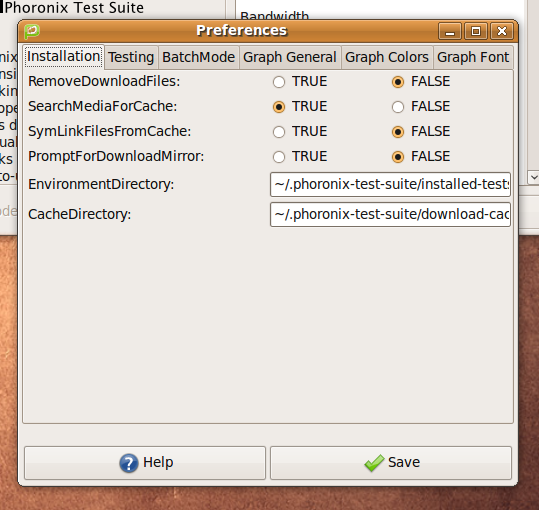 No longer do you need to edit an XML file manually to change Phoronix Test Suite settings... A GUI is automatically generated for the preferences area. Changes are applied in real-time.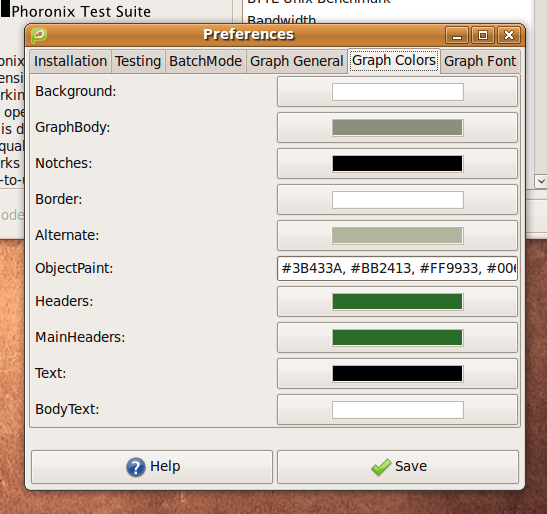 Settings for the result graphs can also be customized very easily through the GTK2 GUI.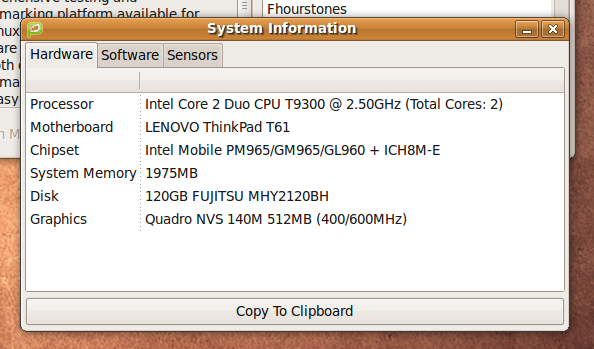 You can view the installed software/hardware information quite easily.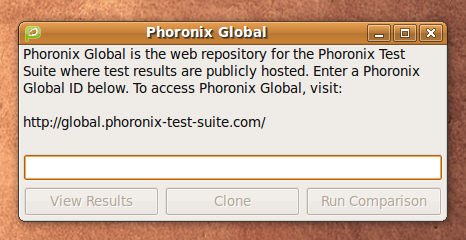 There is basic Phoronix Global integration support beginning with Selbu Alpha 3.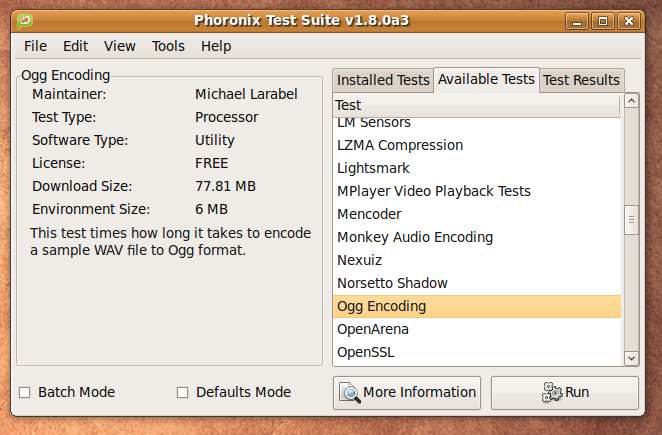 Feedback is welcome and appreciated -- on both the interface and Phoronix Test Suite itself.