ASUS GeForce 8600GT 256MB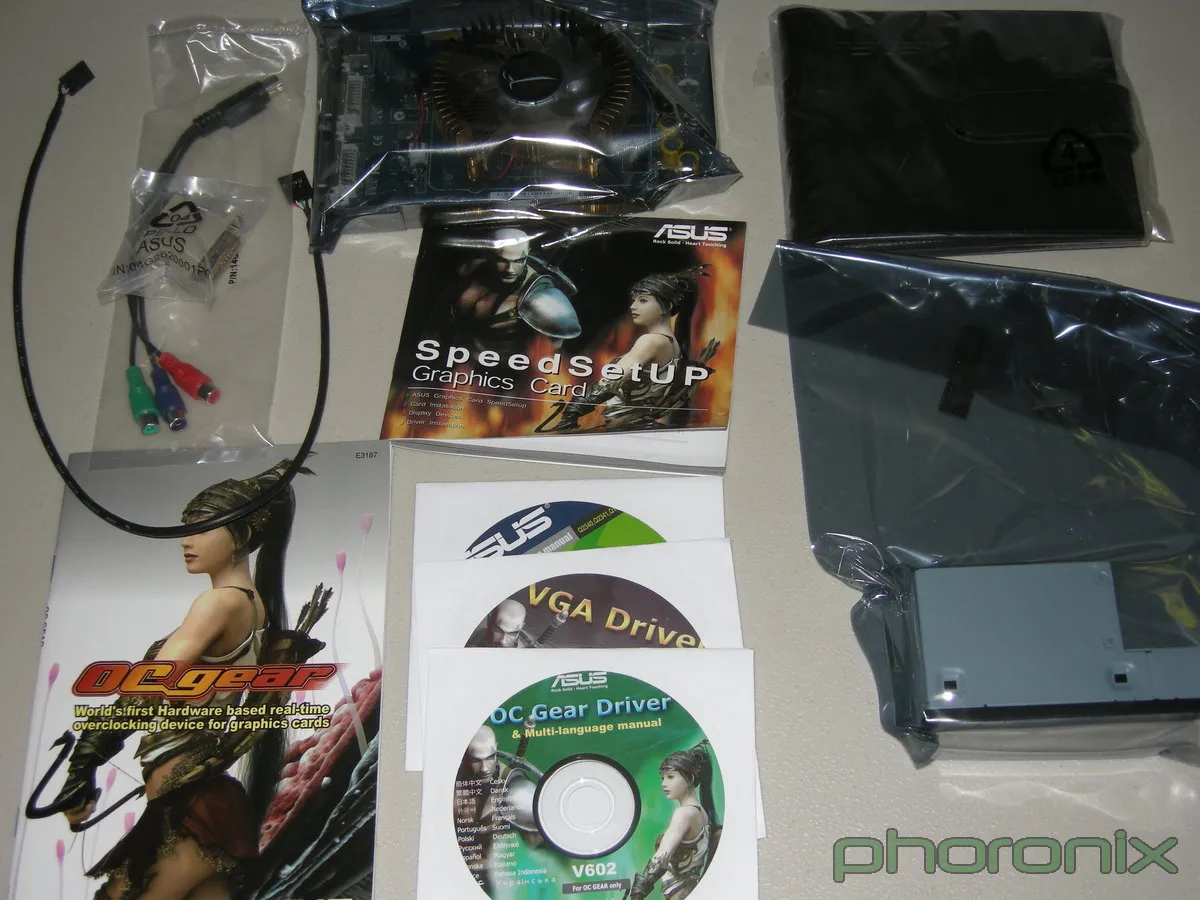 ASUS GeForce 8600GT 256MB: Earlier this month we looked at the ASUS P5E3 Deluxe WiFi motherboard, which featured a new technology called Express Gate that was an instant-on Linux-based desktop environment that supported a web browser and the Skype VoIP client. This motherboard also featured integrated 802.11n wireless, Intel's X38 Chipset, and a variety of ASUS AI features. However, ASUS innovations are not limited to their motherboards but certainly extend to their wide graphics card selection as well. The EN8600GT OC GEAR/HTDP/256M graphics card is based upon NVIDIA's GeForce 8600GT GPU with ASUS OC Gear. OC Gear? This is the world's first hardware-based real-time overclocking device. The PCI Express graphics card ships with a controller device that can be installed into a 5.25" drive bay and via USB, it's able to overclock the graphics card with a turn of a dial. In this review today we'll tell you how well the ASUS EN8600GT OC Gear graphics card works under Linux.
Copyright © 2018 by Phoronix Media. All rights reserved.