We Rely On Your Support: This site is primarily supported by advertisements.

Ads are what have allowed this site to be maintained for the past 16 years.

We do our best to ensure only clean, relevant ads are shown, when any nasty ads are detected, we work to remove them ASAP. If you would like to view the site without ads while still supporting our work, please consider our ad-free Phoronix Premium. You can also consider a tip via PayPal.
OpenSUSE 42.1 Tweaked For Better Out-Of-The-Box Performance
Back in September I posted
Fedora vs. openSUSE vs. Manjaro vs. Debian vs. Ubuntu vs. Mint Linux Benchmarks
. Of that six-way Linux distribution comparison, several Phoronix readers complained that I was somehow anti-openSUSE or that testing out-of-the-box distribution performance isn't right, since openSUSE 42.1 Leap tended to lose the most in that testing. Well, thanks to those tests, the out-of-the-box performance for openSUSE 42.1 is now going to be better.
OpenSUSE 42.1 Leap is set to ship tomorrow and will offer better-configured defaults so that it's more competitive with other Linux distributions. Following that original article and the complaints over the openSUSE default performance, I followed up with
Benchmarks Of The OpenSUSE Leap Kernel Flavors
.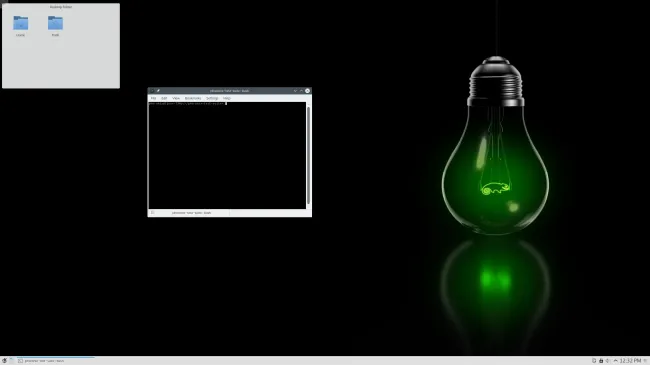 Richard Brown, the openSUSE Board Chairman, had then been in contact with me about the data. The data held its ground and they were able to figure out how to improve the out-of-the-box performance. Richard Brown explained in an email:
The biggest change since your benchmarks was the realisation that we were shipping RC1 with a udev rule that set the schedular for SSDs to NOOP

This was because of the theoretical improvement that NOOP should bring SSDs. The reality is somewhat different, and some SSDs are more negatively impacted by running in NOOP than others - the ones you used seemed to be some of the worst we analysed :)

So we changed the rule and now we're using Deadline for SSDs. On The SSDs that like NOOP its not as fast as it could be, but its a much nicer default

It was your benchmarks which triggered this investigation, and those additional ones you did provided really valuable context which helped us narrow down the problem very quickly, so thank you :)

I'm now looking at integrating PTS into openQA for both openSUSE and SLE development to help keep a closer eye on this sort of 'out of the box' performance in the future :)
So the out-of-the-box performance should now be better; I'll have benchmarks of 42.1 Leap this week. Additionally, they're now looking at utilizing the
Phoronix Test Suite
for better tracking the out-of-the-box SUSE Linux performance moving forward. I've also offered some SUSE coverage on
LinuxBenchmarking.com
.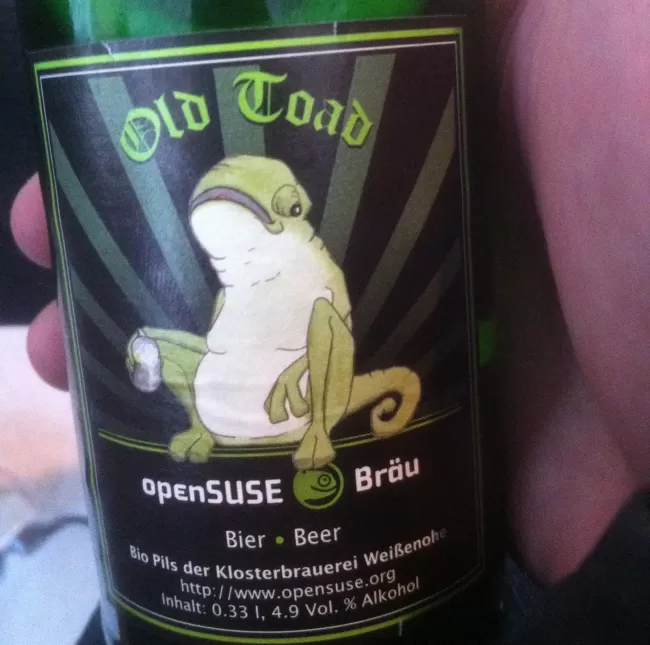 OpenSUSE Enters The Beer Business With "Old Toad"
This serves as another great time to remind Phoronix readers that if you enjoy this work please consider
subscribing to Phoronix Premium
or
making a PayPal tip
as
it's becoming an increasing necessity
out of
more common ad-block usage to the site hampering resources for greater open-source/Linux testing while remaining sustainable -- along with continuing the free development of the Phoronix Test Suite, Phoromatic, and OpenBenchmarking.org.
Thanks for your support.