How To Enable Nouveau GPU Re-Clocking For Linux 4.5+ Kernels
With the upcoming
Linux 4.5
kernel, the process of manually re-clocking your NVIDIA graphics card using the open-source NVIDIA driver is slightly different compared to previous kernels.
With Linux 4.5, the Nouveau DRM driver dropped its
pstate
interface for re-clocking supported NVIDIA GPUs from sysfs and has moved it over to debugfs.
With being over on debugfs, you no longer need to set
nouveau.pstate=1
as a kernel command-line parameter to access this interface.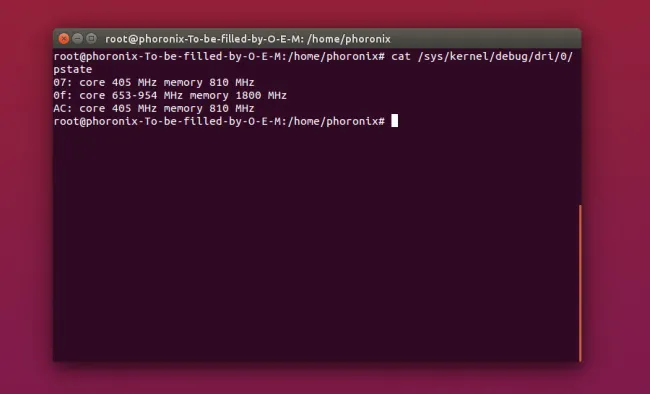 Rather than the pstate interface being within
/sys/class/drm/card0
, you can now access it from
/sys/kernel/debug/dri/0/pstate
(assuming it's your first GPU on the system). The rest of the layout of pstate on debugfs is the same as its prior sysfs implementation.
And you can then re-clock your graphics card and hope everything works... Of course, this really isn't user-friendly and something non-Linux-enthusiasts / Windows gamers would balk at, until Nouveau gets to the stage of having reliable re-clocking support where they can enable it by default and provide automatic re-clocking support based upon load.
I'll have up my initial Nouveau Linux 4.5 performance benchmarks on Phoronix soon.