Trying Another Air Cleaner For The Linux Benchmarking PC/Server Room
Beyond
always thinking about cooling improvements
and energy efficiency enhancements for the room where the 60+ systems are carrying out daily Linux benchmarks, I also tend to toy around with ways to minimize dust and ensure clean air. Here's the latest air cleaner I deployed.
Vacuuming out server cases being no fun and time consuming, especially if cleaning beyond just the front filters where you then need to pull the case from the rack.
Last summer I wrote about
the air cleaners I have been using
which were a GermGuardian AC4825 and O-Ion B-1000. For "Christmas" for the server room, I was looking for something more powerful and better suited for the size of the room.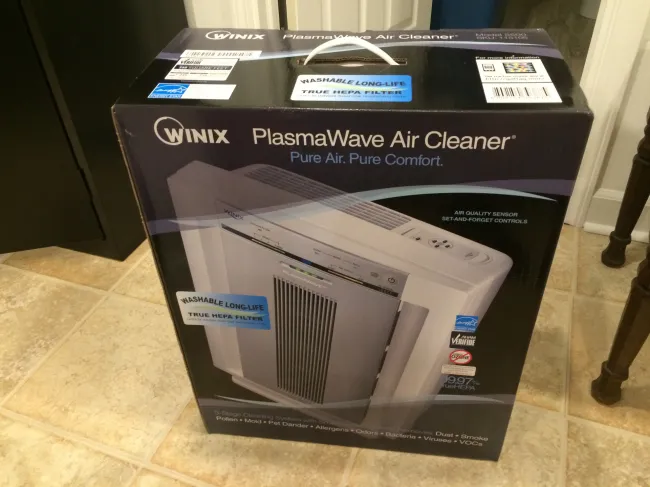 I ended up settling for the
Winix WAC5500 True HEPA Air Cleaner
. This sub-$200 air cleaner is much larger and features a HEPA filter, carbon pre-filter, "PlasmaWave Technology", Energy Star qualified, an automated mode with air sensor, and has four fan speeds for the manual mode.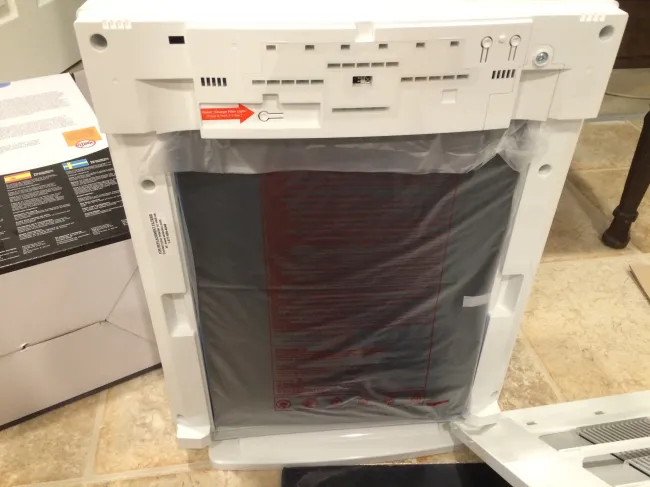 The Winix WAC5500 has a CADR rating of 251 for pollen, 216 for dust, and 236 for smoke within a 350 square foot room. This rating is much better than what's offered by the GermGuardian. This CADR rating on the WAC5500 is the best I found in the sub-$200 segment and is properly sized for the basement.
The air cleaner measures in at 22 x 16 x 9 inches, which allows it to sit nicely on the floor.
In the few weeks I've been using it so far, the Winix WAC5500 appears to be working well and is much more powerful than the GermGuardian air cleaning system. Within the auto mode, the fan is largely quiet or I consider the noise level in manual mode to be acceptable up to level two. However, if maxing the fan, it certainly gets noisy.
I just wanted to relay my initial positive words about the Winix WAC5500 in case others are in the market for an air cleaner in trying to reduce dust around their computer equipment. You can find the WAC5500
over at Amazon.com
for $180 where this model has 707 reviews with a 4.5-star rating. There are also a number of other
Winix air cleaners
at Amazon as well; when using our Amazon.com links, don't forget that a portion of any purchases you make at Amazon go back to help support Phoronix.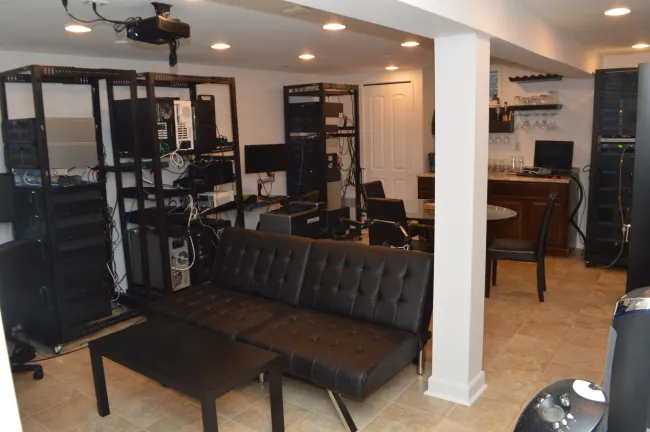 I'll be back with more thoughts on the Winix air cleaner after a few months in having to clean the filters and seeing if there's any significant reduction in dust particles reaching the systems. If you have any other ideas for minimizing dust in a basement server room, feel free to share by commenting on this article in the forums.