VIA Rolls Out Fanless, Ruggedized PC Powered By Quad-Core x86 Eden CPU
VIA Embedded has rolled out a new ruggedized PC for in-vehicle computing and other applications. This rugged PC is powered by a long forgot about VIA Eden quad-core processor.
There isn't much VIA-related news in the x86 world these days but today their Embedded division announced the AMOS-3005 as a new member of their industrial, fanless PC series. The AMOS-3005 fanless PC has USB 2.0 connectivity, VGA, HDMI, two USB 3.0 ports, dual Gigabit Ethernet, WiFi, and even 3G and GPS support. For various non-desktop purposes, this industrial PC doesn't actually look that bad.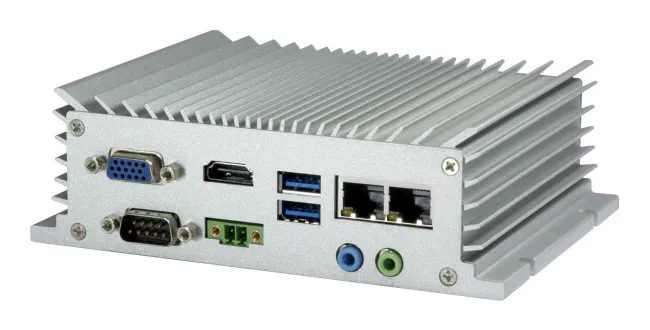 Interestingly this device is powered by a 1.2GHz quad-core VIA Eden X4 processor and features VIA Chrome 640 graphics. I wasn't even familiar there was an Eden X4 until today as the last I had heard of these VIA x86 processors was the Eden X2 released back in 2011. The dual-core Eden X2 is made on a 40nm process and clocked up to 800MHz with a 6 Watt TDP. The Chrome 640 is DirectX 11 capable but unfortunately goes without open-source Linux driver support.
The VIA Embedded AMOS-3005 is supported under Windows as well as "popular Linux distributions." Given the industrial ratings, pricing is unfortunately a bit high for this rugged fanless PC... It's $539.00 USD for this Eden-powered PC. But if you're interested in this device anyhow, you can learn more at
VIAEmbedded.com
.