We Rely On Your Support: Have you heard of Phoronix Premium? It's what complements advertisements on this site for our premium ad-free service. For as little as $3 USD per month, you can help support our site while the funds generated allow us to keep doing Linux hardware reviews, performance benchmarking, maintain our community forums, and much more. You can also consider a tip via PayPal.
UBports Releases Updated Ubuntu Touch (OTA-3)
While Ubuntu Touch may be dead to Canonical,
UBports
continues to work where the convergence / Unity 8 developers left off with trying to make this mobile platform a reality.
As an early Christmas present, the UBports team released Ubuntu Touch OTA-3. This update brings some new features and bug fixes atop the Ubuntu Touch 15.04 base. New features include some new packages requested by the community, the default start page and search provider was changed over to DuckDuckGo, and not displaying the keyboard when working with multiple windows. This over-the-air update has also removed the Ubuntu Store from the App Scope.
This update has fixes around DNS, switching over to the UBports push server, support for Nextcloud account plugins, support for X forwarding over SSH, and enabling auto-completion in the terminal.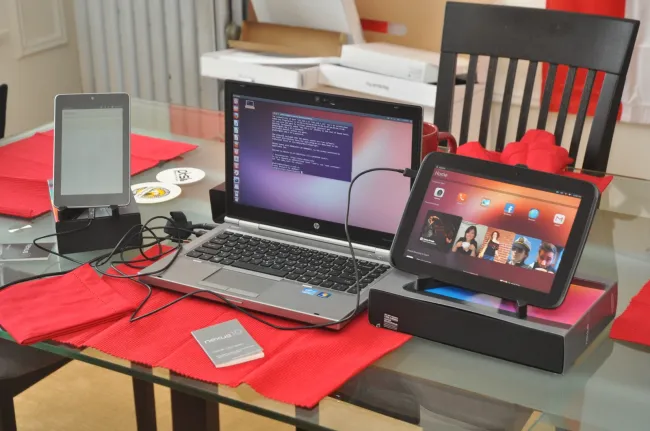 There are also a handful of device-specific fixes for the Nexus 5, Fairphone 2, BQ m10 FHD, Nexus 4, and Meizu Pro 5.
Those interested in still making use of Ubuntu Touch via UBports community maintenance can find out all the details at
UBports.com
.