Funtin SFF-8639: U.2 NVMe SSD To PCI-E Card Adapter
With our review this week of the
Intel Optane SSD 900P 280GB U.2 SSD
there was
a discussion in the forums
about using U.2 SSDs in desktop systems, etc. If your system doesn't have a U.2 slot, an adapter like the Funtin SFF-8639 makes it easy to pop the SSD into a PCI-E x4 slot.
In the case of the super-fast Optane 900P SSD, Intel does offer the solid-state drive already in a HHHL PCI-E x4 form factor and it's sold at the same price as the U.2 model. But in the event that changes or you pick up a U.2 SSD and need an adapter, the Funtin SFF-8639 makes it easy to install a 2.5-inch NVMe SSD into a PCI-E x4 slot.
I picked up the
Funtin SFF-8639
for about $40 USD to easily use the Intel Optane 900P SSD in a few desktop systems.
This PCI-E NVMe SSD adapter is obviously quite simple.
It should work with any 2.5-inch NVMe SSD (obviously, not SATA SSDs).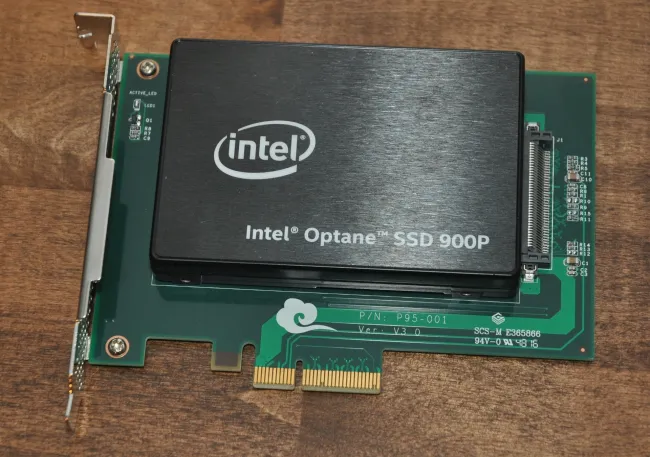 This is my first time purchasing any Funtin product (there's actually
a lot on Amazon
) or even hearing of this company for that matter.
But this simple NVMe SSD adapter has been working out so far for my purposes... Stay tuned for some Intel Optane 900P SSD Linux benchmarks in some desktop systems coming up shortly.