We Rely On Your Support: Have you heard of Phoronix Premium? It's what complements advertisements on this site for our premium ad-free service. For as little as $3 USD per month, you can help support our site while the funds generated allow us to keep doing Linux hardware reviews, performance benchmarking, maintain our community forums, and much more. You can also consider a tip via PayPal.
The Latest Talos Principle Vulkan RADV & OpenGL RadeonSI With Mesa 13.1-dev
This week I posted
many Dota 2 7.00 benchmarks with different AMD graphics cards
while testing Mesa 13.1-dev + Linux 4.9 with both the RADV Vulkan driver and RadeonSI OpenGL driver. Here are some tests of the latest The Talos Principle build while comparing those OpenGL and Vulkan numbers.
This past week
Croteam pushed their Vulkan enhancements to stable
rather than being in public beta, so that plus the latest Mesa 13.1-dev code makes for some fun OpenGL vs. Vulkan benchmarking as we get close to the end of 2016.
The Talos Principle test profile
was also recently updated.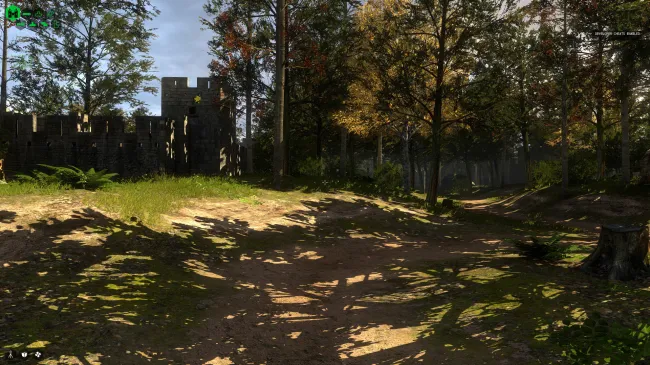 The Talos Principle running with Vulkan atop AMDGPU+RADV with Linux 4.9 and Mesa 13.1-dev.
Unfortunately, this 64-bit Talos Principle still doesn't run ideally on the open-source stack but even with a 1080p resolution was rather slow for the tested RX 460, RX 480, and R9 Fury graphics cards with the test profile's configuration used. The Talos Principle also didn't want to run with RADV on the R9 285.
With The Talos Principle though we see the OpenGL vs. Vulkan performance being much closer than with Dota 2:
In fact, at 1080p the RADV Vulkan performance was faster than RadeonSI for the Radeon RX 480 and by just a few frames for the RX 460 and R9 Fury.
Those wanting to compare their own system's performance in the same game configuration as used in this article can simply install the
Phoronix Test Suite
and simply run
phoronix-test-suite benchmark 1612175-TA-TALOSGLVU22
. And check out
this week's Dota 2 VLK/OGL benchmarks
if you didn't yet have a chance to see all those numbers.