We Rely On Your Support: If you would like to support Phoronix this autumn during these challenging times, you can enjoy our "Oktoberfest" sale... Phoronix Premium is available at a discounted rate for the rest of September. Learn more with the the 2021 Oktoberfest special.
SuiteCRM 7.10 Released For Open-Source Customer Relationship Management
SuiteCRM 7.10 is now available as the latest major feature release to this customer relationship management (CRM) software forked from SugarCRM's last open-source release.
SuiteCRM 7.10 features an improved theme, a new REST API, offers a new survey management module, optional support for a double opt-in process by customers, two factor authentication support, improved alerts, better password management, improved email performance, and a range of other improvements.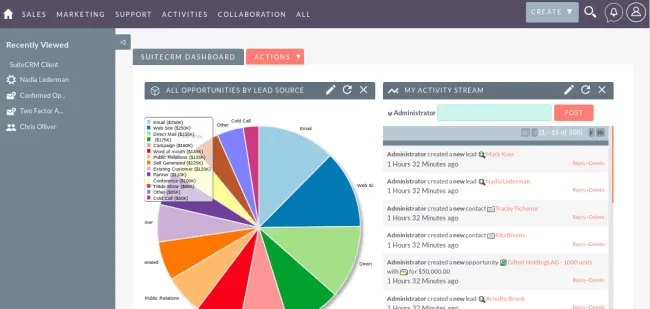 More details on SuiteCRM 7.10 or to download this open-source CRM software, visit
SuiteCRM.com
.