Steam's Linux Marketshare For January Was 0.8%
Valve has released their latest monthly numbers for the Steam Survey, including the Linux stats.
Valve's numbers for January 2017 put Linux at a 0.80% marketshare. The survey says that's a 0.00% change, but December's Linux marketshare was
originally at 0.87%
, so it was a 0.07% drop compared to the numbers reported one month ago.
The macOS marketshare was at 3.31% while Windows is at 95.79%.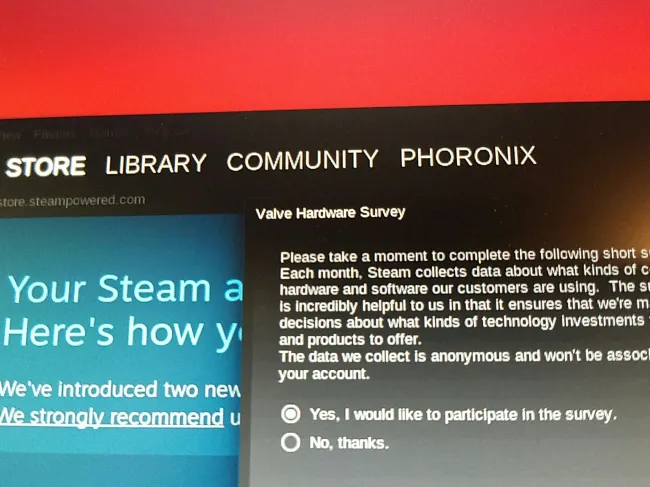 It doesn't look like the Steam Winter Sale or those upgrading their PCs around the holidays led to any increase (percentage-wise) for Steam on Linux. Those interested in going through the numbers can find them
here
.