We Rely On Your Support: Have you heard of Phoronix Premium? It's what complements advertisements on this site for our premium ad-free service. For as little as $3 USD per month, you can help support our site while the funds generated allow us to keep doing Linux hardware reviews, performance benchmarking, maintain our community forums, and much more. You can also consider a tip via PayPal.
Shortwave Sees First Stable Release As GNOME Internet Radio Player
After being in development for two years, GNOME Shortwave has seen its first stable release shortly after this week's GNOME 3.36 desktop debut.
Shortwave is a GTK-based Internet radio player that supports tuning into more than twenty-five thousand stations. Shortwave supports the automatic recording of songs, streaming via the Google Cast protocol, an adaptive interface to work across a variety of devices, and integrates nicely with the modern GNOME Shell desktop.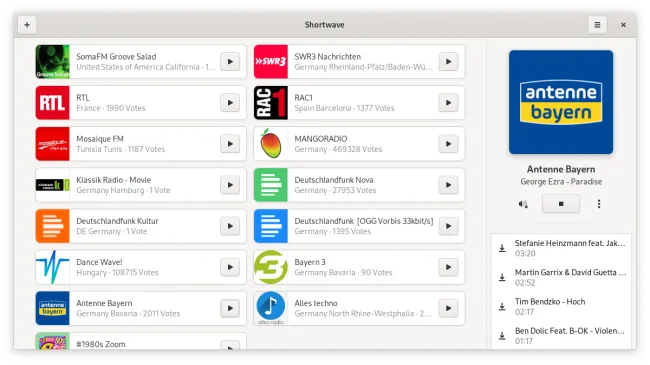 More details on the first stable GNOME Shortwave radio player release via
this blog post
.