We Rely On Your Support: Did you know that you can get Phoronix Premium for under $3 per month? Try it today to view our site

ad-free, multi-page articles on a single page, and more

while the proceeds allow us to write more Linux hardware reviews.
It Looks Like Raven Ridge Desktop APUs Will Work Better With Linux 4.17
Sadly right now with the highly-anticipated Vega+Zen
Raven Ridge
desktop APUs
is in fairly rough shape
with some hangs, display corruption, etc. Fortunately it looks like Linux 4.17 support will be in better shape.
Phoronix reader Piotr was hitting similar display issues on his new Raven Ridge desktop to what I had been encountering. He tested out a new patch and found
his screen now works
.
Unfortunately though it doesn't appear at the moment like these changes to AMDGPU DC will be queued up for the upcoming Linux 4.16.0 stable release but rather are queuing for Linux 4.17.
After that initial patch discussion on the mailing list, there was
a new AMDGPU DC patch series
posted this morning. This latest round of display code updates has the fix for a corrupt screen when booting on Raven Ridge hardware as well as a "bunch of Raven patches and fixes all around." For non-Raven users this code also has backlight support for pre-DCE11 hardware.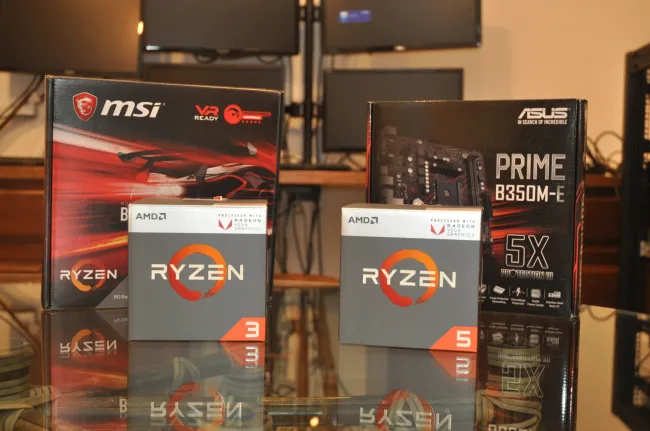 These 28 patches are queuing for the Linux 4.17 kernel cycle. As soon as time allows I will try them out on the
Ryzen 5 2400G
and
Ryzen 3 2200G
to see if these modern APUs now are working nicely across the board under Linux. But for those sticking strictly to Linux kernel stable releases, unless we find AMD trying to backport some of the Raven work to 4.16, the Linux 4.17.0 kernel won't be out until late June or early to mid July.