We Rely On Your Support: Did you know that the hundreds of articles written on Phoronix each month are mostly authored by one individual working insane hours? Phoronix.com doesn't have a whole news room with unlimited resources and relies upon people reading our content without blocking ads and alternatively by people subscribing to Phoronix Premium for our ad-free service with other extra features. You can also consider a tip via PayPal.
RadeonSI Works Surprisingly Well With HITMAN On Linux
With today's release of
HITMAN for Linux
it's exciting not only because there are
signs of possible Vulkan support
but also because Feral Interactive backed this game with launch-day RadeonSI support.
Feral lists the Radeon R9 270X on Mesa 13.0.3 as the minimum AMD requirement for this Linux game port but they recommend at least a Radeon R9 290. I ran a few tests this afternoon with a Radeon RX 480 and R9 Fury.
Unfortunately I wasn't able to get any benchmark mode working yet, so I did a few minutes of "gameplay" to see how well the RX 480 and R9 Fury were running... This was on a Kabylake box running Ubuntu 16.10 with the Linux 4.10 kernel and Mesa 17.1-dev.
I was somewhat surprised that it went without a hitch and the HITMAN graphics rendered by RadeonSI were in great shape, at least with my limited encounter.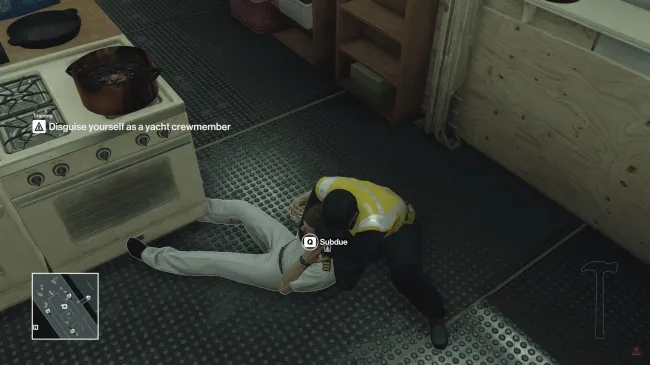 The R9 Fury even at 4K was very smooth when using medium settings, but when maxing out the visual settings the game began to stutter at 4K but was still largely playable, at least early into this mission.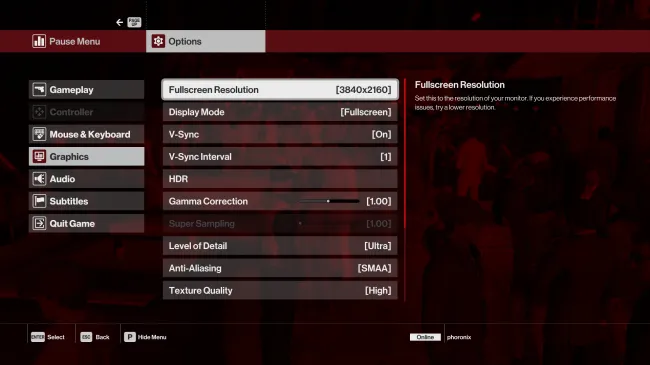 With the RX 480 it was a similar story though I wouldn't recommend it at 4K or at least not with higher quality visuals.
In the time spent, I didn't run into any rendering issues with either the RX 480 or R9 Fury on Mesa 17.1-dev.
So overall I am pleased with RadeonSI on HITMAN working out well, at least that's how it appears from the initial tests. While Feral lists Mesa 13.0.3 as a minimum, of course, I would recommend Mesa 17.0 or Mesa 17.1-devel for best performance. If I get the benchmark mode working, I'll be delivering a number of Radeon/NVIDIA Linux benchmarks.