Btrfs RAID Testing Begins With Linux 4.0
With
Btrfs recently landing RAID 5/6 improvements
and other enhancements, I've been working on some fresh Btrfs RAID benchmarks using the
Linux 4.0 kernel
.
This time around I'm doing the
Btrfs RAID
benchmarks on four traditional HDDs (though separately also been working on
Linux RAID tests on a 6 SAS drive server
). For this testing I picked up for
WD Green 1TB 3.5-inch, SATA 6Gb/s, 64MB Cache WD10EZRX drives
. At Amazon they cost only $52 USD a piece and should be interesting to test in a four-disk RAID array.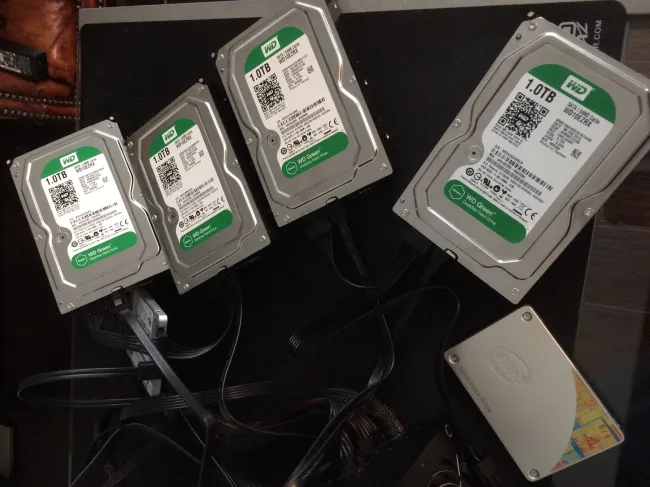 Before the end of the month I didn't have the time yet to do the four-disk RAID 0/1/5/6 benchmarks on Btrfs with Linux 4.0, but thus far have done the RAID 0/1 tests on two disks. If you're curious about seeing those dual disk results of Btrfs RAID on Linux 4.0, I've uploaded the initial data to
OpenBenchmarking.org
.
Head on over to this OpenBenchmarking.org result file
if you want a preview of these numbers of Btrfs on a single Western Digital HDD, then using two of the drives in RAID 0 and RAID 1. Stay tuned for the four-disk RAID results in the days ahead.
If you missed it last year, you might be interested in the older results of
four SSD tests of Btrfs RAID 0/1/5/6/10
and
Linux RAID tests of many file-systems
.