NVIDIA-Donated Qt 3D Studio Now Available In Pre-Release Form
Towards the beginning of this year
NVIDIA donated their "DRIVE Design Studio" software to Qt
to serve as the basis of Qt 3D Studio, a new editor for Qt 3D content. The code to this new Qt 3D Studio is now available in pre-release form.
The Qt Company is working to get the first official release of Qt 3D Studio out by the end of November, but available today is the early source and pre-release binaries.
Since contributing the massive code-base to The Qt Company, what was formerly a Windows-only editor has now been ported to work on Linux and macOS too. The Qt 3D Studio is still making use of a NVIDIA renderer/runtime, but by the Qt 3D Studio 2.0 release in H1'2018 they expect to replace it with a new Qt 3D renderer. Over the past months they have also been working on providing better hardware and operating system support for this 3D design software.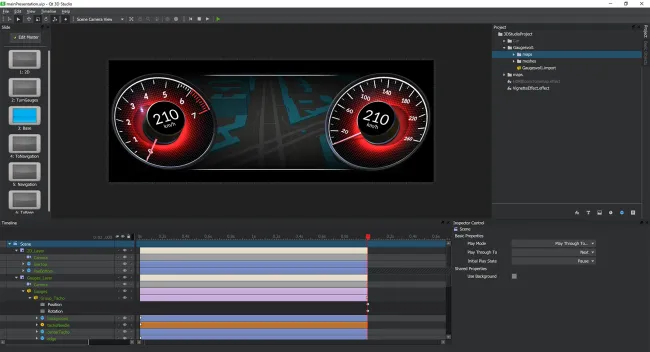 Qt 3D Studio allows designing 3D user interfaces, is cross-platform supports importing assets from Photoshop / MODO / Autodesk Maya, can integrate with Qt Quick, and offers many other features.
More details on today's pre-release via
blog.qt.io
.