We Rely On Your Support: Have you heard of Phoronix Premium? It's what complements advertisements on this site for our premium ad-free service. For as little as $3 USD per month, you can help support our site while the funds generated allow us to keep doing Linux hardware reviews, performance benchmarking, maintain our community forums, and much more. You can also consider a tip via PayPal.
Purism Begins Librem 5 Developer Docs, Using "Phosh" Wayland Shell & GNOME Apps
Purism has begun with their
Librem 5
phone platform documentation as they still plan to get developer boards out this summer and ideally begin shipping the actual Linux security-minded smartphones next year.
With the i.MX8M developer boards for the Librem 5 potentially shipping in a few months, Purism has begun constructing some documentation for the platform, as announced
here
.
The work-in-progress documentation is available from
developer.puri.sm
.
While they intend to support GNOME Shell and KDE Plasma as optional UI/UX stacks on the Librem 5, the documentation does note the phone's default "Phosh" shell that is based on GNOME/GTK. As far as the Wayland compositor goes, they a re relying upon a patched version of wlroots/rootston.
Wlroots
will do most of the heavy lifting for Wayland but it's still quite ambitious to add in their own shell/compositor for this PureOS-based Linux smartphone platform they hope to have developed in a year.
At this stage prior to developer boards shipping, Phosh looks like: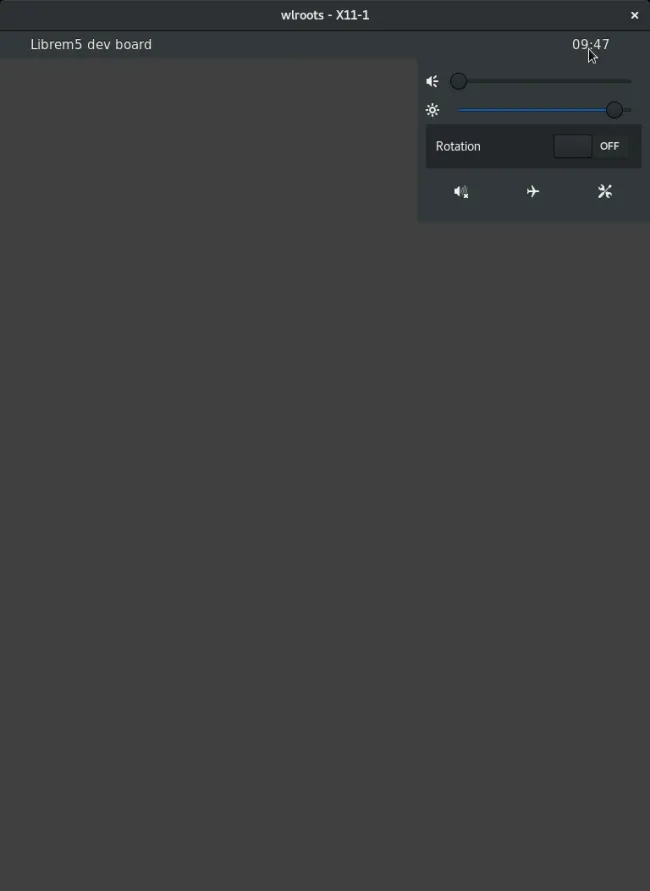 The developer documentation also notes some of their intended "must have apps" including Geary for mail, GNOME Contacts for personal information, Epiphany for the web-browser, GNOME Calendar, Cheese for the camera, GNOME Settings, GNOME Calculator, GNOME Terminal, GNOME Clocks, and GNOME Software.
Other "nice to have" apps they are looking at include GNOME Chess, GNOME Weather, GNOME To Do, GNOME Photos, GNOME Music, and Totem. They also still have to implement social integration and their intended messaging functionality for the phone.
It will certainly be interesting to see how the Purism Librem 5 smartphone stack shapes up this year.