We Rely On Your Support: Did you know that the hundreds of articles written on Phoronix each month are mostly authored by one individual working insane hours? Phoronix.com doesn't have a whole news room with unlimited resources and relies upon people reading our content without blocking ads and alternatively by people subscribing to Phoronix Premium for our ad-free service with other extra features. You can also consider a tip via PayPal.
An Update On OpenShot! OpenShot 2.0 Hopefully Out In Next Year
Yesterday I wrote about it
being a long time since the last update on OpenShot
, a popular non-linear open-source video editing application that hasn't seen a major release in years, while today (coincidentally?) there's some big improvements to share.
Jonathan Thomas posted an update on OpenShot and the new features its gained recently in the lead-up to OpenShot 2.0. Among the progress shared in the "OpenShot Valentines Weekend Update" is read/write animated GIF support, major video playback improvements, cross-platform improvements, a new icon and branding, and libOpenShot 0.0.4 has been released. Jonathan has also made good progress on the Qt user-interface to OpenShot.
Jonathan shared that he's been busy lately, then moved into a new house, and his development computer got damaged in the moving process and so he had to re-setup his main rig.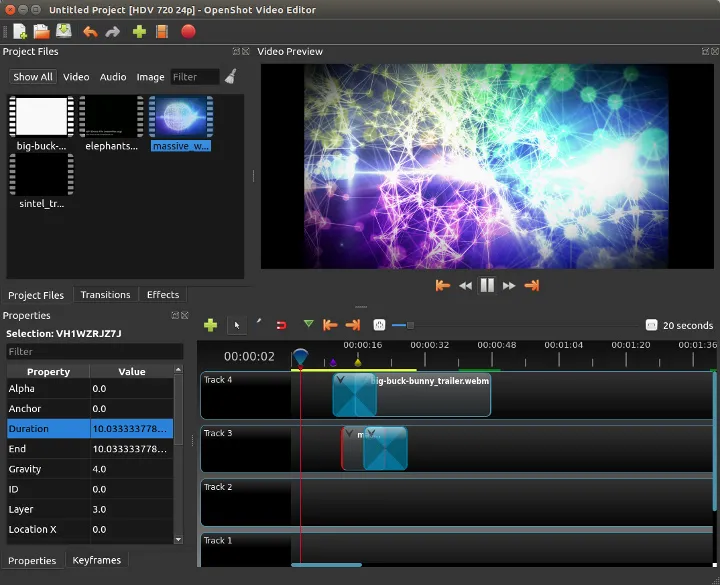 Going forward the goal is to release the source-code to their Python Qt5 work on Launchpad. He also shared that today is his birthday and by his next birthday he hopes to see OpenShot 2.0 officially released, which would place its official release sometime in the next year.
Those wishing to learn more about OpenShot 2.0 work can read
the long-awaited OpenShot 2.0 update
.