We Rely On Your Support: Did you know that you can get Phoronix Premium for under $3 per month? Try it today to view our site

ad-free, multi-page articles on a single page, and more

while the proceeds allow us to write more Linux hardware reviews.
R600 Gallium3D Shader Compiler Milestone Hit
Beyond working on a
R600/700 winsys
as well as a
command submission checker
for these ATI Radeon HD 2000/3000/4000 series graphics processors, Jerome Glisse of Red Hat has also been busy at work on a shader compiler for the R600/700 ASICs with the still-in-early-development Gallium3D driver. Over the weekend Jerome hit one of his first milestones with this code.
As Jerome mentions
on his blog
, the shader compiler is still beginning to work: as in a tri-flat being rendered using this new compiler infrastructure. Jerome's been hacking away at this with a Radeon HD 4000 series graphics card, but the Radeon HD 2000/3000 support will officially come soon after some additional headway is made with this code.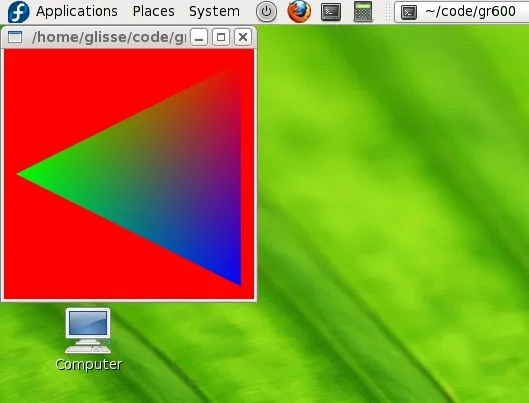 Jerome hopes to soon have glxgears functioning atop this new code.