We Rely On Your Support: Did you know that you can get Phoronix Premium for under $3 per month? Try it today to view our site

ad-free, multi-page articles on a single page, and more

while the proceeds allow us to write more Linux hardware reviews.
A Tour Of The Phoronix Office
There's a surprising number of people curious about what the Phoronix office looks like from where
hardware is tested
and the
Phoronix Test Suite
developed, so here are a few humble photographs from last month that display this area.
To the left is my main work area while on the right are two of the hardware testing bays.
The
Samsung SyncMaster 305T
30-inch display works quite well for display driver and graphics card testing with its 2560 x 1600 native resolution and dual-link DVI connection. There are
Razer
mice at each system.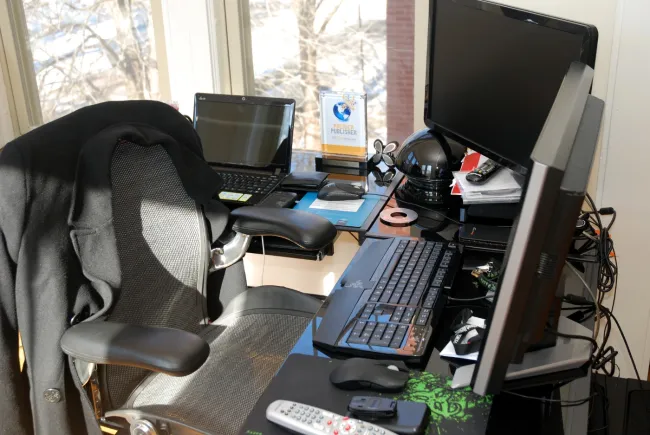 This is where most of my work takes place with the main system running an Intel quad-core processor and Ubuntu 9.10 on the desktop.
Now we get into the storage area for recent Phoronix testing hardware.
One of the light tents used for photography.
Well, that's a brief look at things. This though is not a complete tour and does not include the other areas of work for
Phoronix Media
, all of the stored hardware, nor the other testing areas (such as those for mobile/netbook testing and remote systems controlled through
Phoromatic
), but that will be covered on another day.