NVIDIA Issues Vulkan Linux Driver Beta With The New 1.0.39 Extensions
NVIDIA has continued in their much-appreciated tradition of issuing new beta drivers on the same day as Khronos updates OpenGL/Vulkan. Out already for Windows and Linux gamers/developers are a beta driver implementing the new Vulkan 1.0.39 extensions.
If you didn't read it from yesterday yet, check out
Vulkan 1.0.39 and its number of new features/extensions
. In the case of the new NVIDIA Vulkan driver beta, which is different from
their other Vulkan beta driver
earlier this month, meant adding support for the VK_KHR_get_physical_device_properties2, VK_KHR_maintenance1, VK_KHR_shader_draw_parameters, VK_EXT_shader_ballot, and VK_EXT_shader_group_vote extensions.
These 1.0.39 extensions are now implemented in the new betas for Windows/Linux. The updated Linux driver is marked as 375.27.07, which has the latest Vulkan goodies, but hasn't yet been ported over to the
378 driver series
.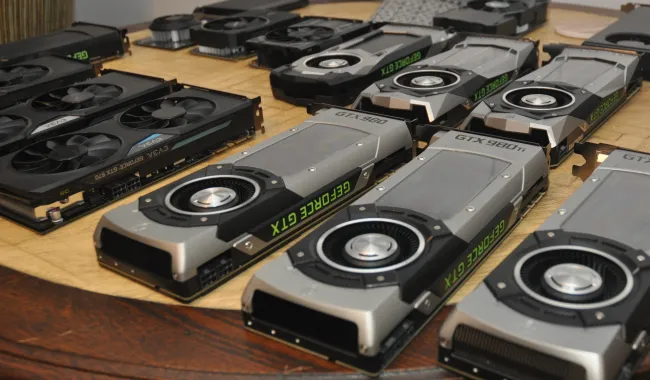 Great to see NVIDIA continue to issue updated Vulkan (and in the past, OpenGL) drivers so timely for all platforms. The new driver can be downloaded
here
.
When it comes to the open-source Mesa Vulkan drivers, there have been some of the patches already floating on Mesa-dev for the needed changes. When it comes to AMDGPU-PRO and AMD's official Vulkan driver, we don't yet have any information on when they might issue an updated driver. Bridgman recently commented in the forums on an unrelated thread about a new AMDGPU-PRO driver possibly coming in "weeks", but no word if that will have the 1.0.39 extensions.