We Rely On Your Support: If you would like to support Phoronix this holiday season, you can enjoy our Black Friday / Thanksgiving sale... Phoronix Premium is available at a discounted rate for the rest of November. Learn more with the The 2020 US Thanksgiving / Black Friday Phoronix Premium Special. Happy Holidays!
NVIDIA + Nouveau: "Hopefully More Surprises To Come"
Alexandre Courbot, a developer at NVIDIA who has been working on the Tegra open-source graphics support a lot for Nouveau, presented last week at LinuxCon Europe 2015.
Thanks to the work by Courbot and others at NVIDIA, the Tegra K1 with its Kepler GPU has mainline Nouveau graphics support while the open-source graphics enablement for the Tegra X1 with Maxwell GPU continues to be upstreamed.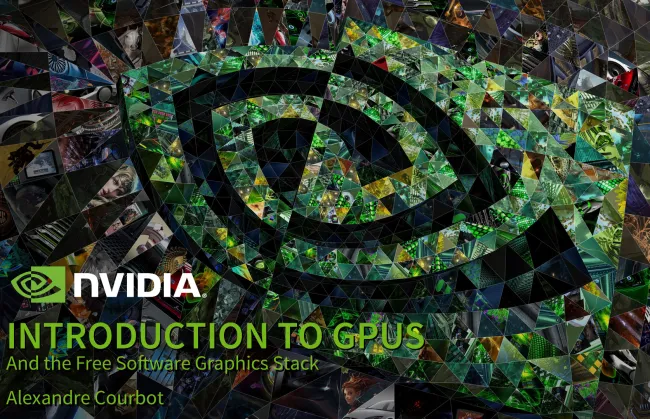 In beginning his presentation, he explained how NVIDIA's relationship with Nouveau has evolved in that the graphics company releases some documentation, there's more communication between NVIDIA engineers and the Nouveau development community, and NVIDIA contributes directly to Nouveau -- i.e. the Tegra work. He also mentioned on the slide, "hopefully more surprises to come", but without further elaborating on that statement.
The rest of the presentation is a nice introduction to how graphics processors work followed by a simple example of using Nouveau with the libdrm API to draw a rectangle to the frame-buffer. If you're new to GPUs and curious about the basic internals, you can learn more via Alexandre Courbot's
HTML slides
.
As some interesting forum fodder for discussion, what do you hope NVIDIA does next for Nouveau?