NVIDIA Rolls Out Jetson TX1 Developer Board SE At $199 USD
For those looking for a very capable ARM developer board but have previously been put off by the
Jetson TX1
at $579 USD, they now have a $199 developer board.
The Jetson TX1 features four ARM Cortex-A57 cores, a NVIDIA Maxwell graphics processor with 256 CUDA cores, 4K video encode/decode support, 4GB of LPDDR4, 16GB eMMC storage, SATA, PCI Express, and more. While there is now the
Jetson TX2
, the TX1 remains a very competent ARM board by today's standards and much more powerful than the Raspberry Pi and many other ARM SBCs available.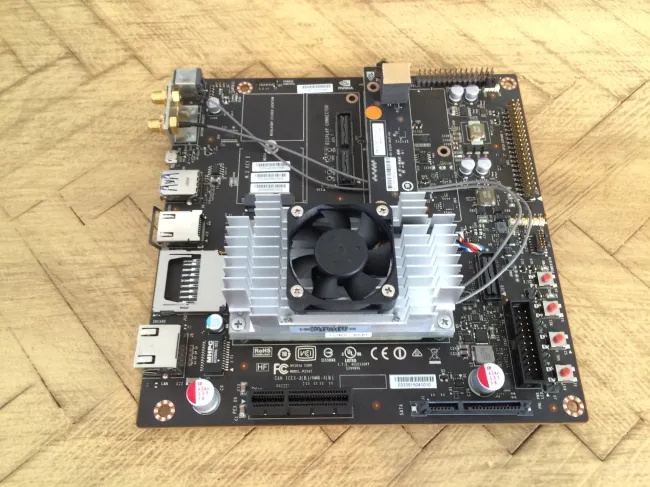 NVIDIA is rolling out the NVIDIA Jetson TX1 Developer Kit SE now at the $199 USD price point. This SE model has the same Jetson TX1 module and all the other developer board features, but doesn't include a USB cable and also does not provide the integrated camera module. Aside from that, this $199 kit is the same as the $500+ kit that continues to be sold.
The Jetson TX1 Developer Kit SE is limited to one per person and you must register as a NVIDIA developer to purchase the board. More details for those interested via
NVIDIA.com
. The SE version is shipping now in the US and Canada while it will begin shipping in other markets come September.