NVIDIA Sends Out Signed Firmware Images For GP108 Pascal GPUs
It looks like NVIDIA is trying to end out 2017 on a high note for Linux customers. After yesterday posting
their open-source experimental allocator for Nouveau
, today they landed the long sought after GP108 signed firmware files.
The GP108 is the GPU found in the NVIDIA GeForce GT 1030 series. Earlier this year when
NVIDIA published the other Pascal firmware blobs
, the GP108 was excluded. The Nouveau driver has
offered GP108 support
albeit limited to kernel mode-setting and no hardware acceleration without the signed firmware.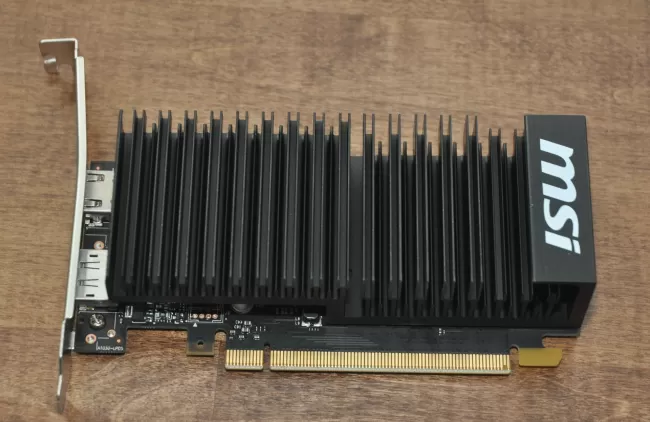 MSI's GeForce GT 1030 is a great $70 passively cooled, low-profile graphics card.
But now if pulling the latest
linux-firmware.git
and using
Linux 4.14 or newer
, you should now have working 3D hardware acceleration with GP108 products. This, of course, though is still limited to boot clock frequencies with no support for re-clocking yet on Maxwell/Pascal GPUs due to NVIDIA not providing the needed PMU firmware to Nouveau developers.
The 20 GP108 firmware files are now in
the Git tree
. Given the GP108 isn't even a high-end GPU and has been available for months, it's a bit surprising it took so long for this firmware drop to happen.