The Surprising Open-Source / Linux Microsoft Announcements Made So Far This Year
While the year is not close to being over yet, there's already been a surprising number of Linux and open-source related announcements made by Microsoft in 2015!
It's certainly been an interesting year for Microsoft with many Linux/open-source related endeavors announced this year. Here's some of them:
- Earlier this month Microsoft
announced Azure Cloud Switch
, what is technically Microsoft's first Linux distribution/platform. Azure Cloud Switch is run within their data-centers for software defined networking.
-
Microsoft committing to VP9 support
within their new Edge web-browser. Besides VP9, WebM is coming as part of that and they're also evaluating Opus audio support too.
-
Visual Studio 2015 brought Linux targeting support
.
- Microsoft released a Linux client of
Visual Studio Code
, a web-focused integrated development environment.
- As part of their Visual Studio targeting Linux/Android/iOS, Microsoft has
become interested in the Clang compiler
while they still continue developing their proprietary Visual C/C++ compiler stack and even
working on Clang improvements
. Microsoft also
open-sourced their Debug Engine
that ties into LLVM's LLDB. They've also been working on
an LLVM-based .NET compiler
.
-
Microsoft will start supporting OpenSSH
with their PowerShell. As part of that,
Microsoft began sponsoring OpenBSD
.
- Microsoft made available
Office for Android
.
-
Microsoft continues open-sourcing
parts
of the .NET stack that in turn get happily ported to Linux
and even FreeBSD
. They've also opened up code like the
MSBuild Engine
.
- Continued work on
Hyper-V for Linux
.
- Microsoft's .NET compiler team
switched from CodePlex to using GitHub
. CodePlex is Microsoft's open-source repository service.
- Microsoft Open Technologies (MS Open Tech) was
merged back into the company itself
(Microsoft).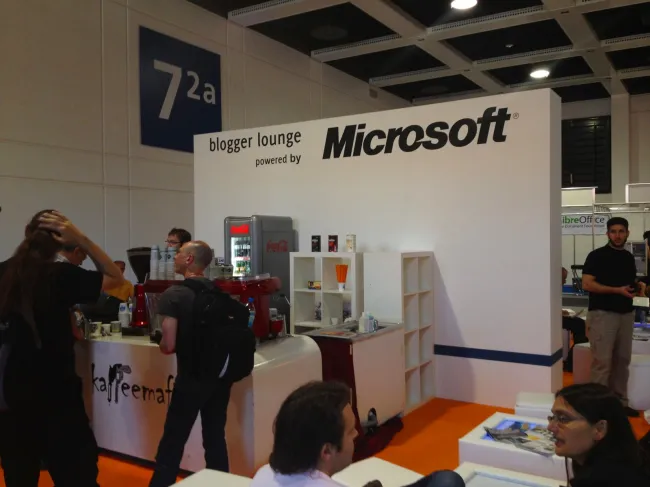 2012 - Microsoft: The Unlikely Sponsor Of Linux
It will be interesting to see what other open-source/Linux announcements Microsoft could still have before the end of the year; 2015 has certainly been super exciting so far!