openSUSE 13.2 Officially Released, Uses Btrfs As Default
After one year of development and a change in their development practices, openSUSE 13.2 was officially released this morning.
OpenSUSE 13.2 uses the Btrfs file-system by default, now uses Wicked for network configuration, a technical preview of KDE Plasma 5.1 is available, improvements made to YaST, and all of the latest software packages are now bundled for openSUSE 13.2. KDE 4.14 is the default desktop environment while GNOME 3.14 is also offered, besides the alternative options for KDE Plasma 5.1 and LXDE / MATE / Xfce / Enlightenment E19.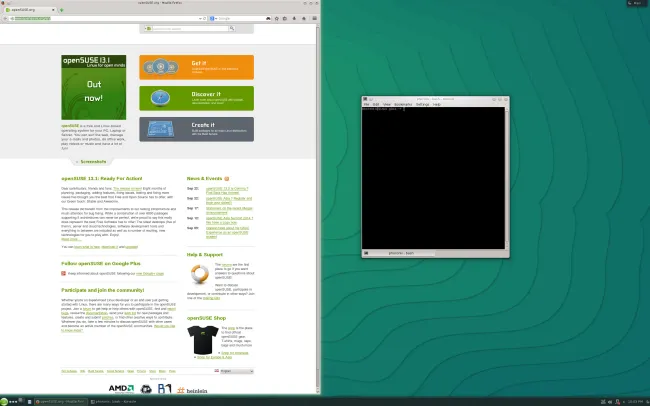 More information on openSUSE 13.2 is available via
openSUSE.org
.