We Rely On Your Support: Have you heard of Phoronix Premium? It's what complements advertisements on this site for our premium ad-free service. For as little as $3 USD per month, you can help support our site while the funds generated allow us to keep doing Linux hardware reviews, performance benchmarking, maintain our community forums, and much more. You can also consider a tip via PayPal.
The Intel Haswell OpenGL Performance Boosting Patch Is Published
Back in November I wrote about a
Major Performance Breakthrough Discovered For Intel's Mesa Driver
due to testing done by LunarG and uncovered with the help of Intel. That performance-boosting patch has been queued up for drm-intel-next thus meaning it will be present with the next major kernel cycle -- the Linux 3.20 kernel.
Kenneth Graunke of Intel's Open-Source Technology Center had this "magical performance patch" committed on Monday to drm-intel-next by Daniel Vetter. This very simple patch is capable of significantly boosting the performance of Haswell HD Graphics on Linux.
The patch adds just five lines of code as it simply sets a bit to enable optimizations for sample_c messages. Kenneth explained, "Haswell significantly improved the performance of sampler_c messages, but the optimization appears to be off by default. Later platforms remove this bit, and apparently always enable the optimization. Improves performance in Counter Strike: Global Offensive by 18% at default settings on Iris Pro."
As explained back in November that delayed the roll-out of the patch, it might cause some problems with video acceleration. Kenneth noted, "This may break sampling of paletted formats (P8/A8P8/P8A8). It's unclear whether it affects sampling of paletted formats in general, or just the sample_c message (which is never used). While libva does have support for using paletted formats (primarily for OSDs), that support appears to have been broken for at least a year, so I couldn't observe a regression from this... If libva's code for paletted formats /is/ broken, they could always add code to disable this bit using the command validator when fixing it."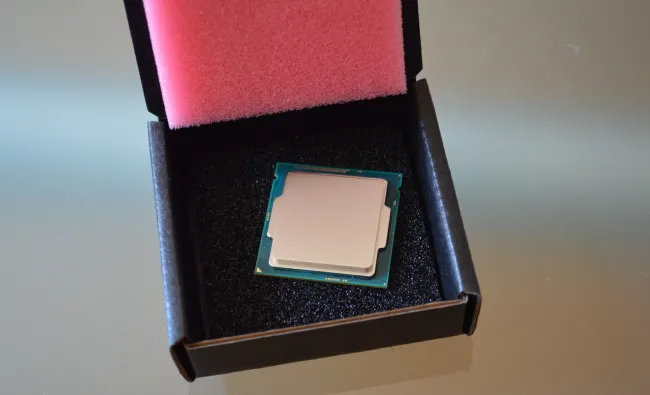 This simple patch for enabling the Haswell sample_c performance optimizations will land in the Linux 3.20 kernel merge window while given the simplicity of this patch setting a bit, Haswell users wishing to run stable versions of the Linux kernel should be able to easily apply
the patch
to recent versions of the Intel DRM driver.
This Haswell-specific performance improvement is even more good news on top of the recent article that without this patch found
Intel's Linux OpenGL driver catching up to their Windows driver
.