IMP Launches As Another Open-Source Computer Attempt
"Open-source computers" seem to be the latest promoted concept up for funding on popular crowd-funding sites.
One week after the Purism Librem 15 was announced and hailed as "a free/libre software laptop" but
I find to be rather a waste among other issues
, the IMP has been announced and it's a bit better. The IMP is a sub-$200 ARM desktop/HTPC system that's promoted as an open-source computer.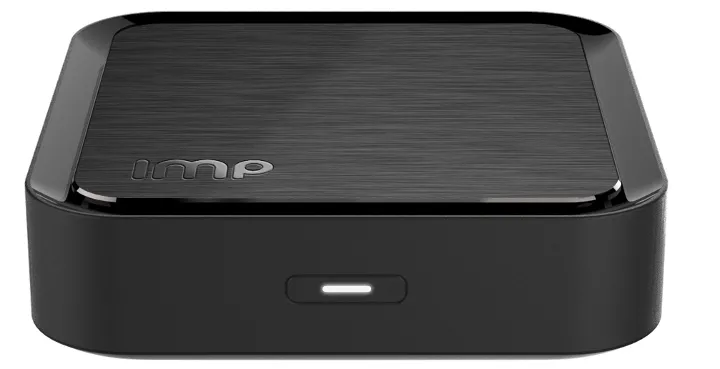 The IMP isn't too interesting on the hardware front as from everything I've seen so far it just appears to be a ODROID U3 development single-board computer that's packaged inside a custom enclosure with a memory card pre-installed. IMP seems to be more focused on the software side with their version of the Ubuntu 14.04 LTS Linux with the Cinnamon-based "Imp Desktop." The Imp Desktop is trying to bill the system as a media server, offer better streaming than alternatives, and other customizations. The IMP Linux distribution pre-installs a lot of stuff to yield a full-blown desktop system that can serve as a media system, wireless streamer, in-home communication system, etc. At least this is a very consumer-friendly ARM Linux system.
While this is promoted as an "open-source computer", it doesn't seem to be true to philosophy as on the crowdfunding page they promote proprietary software like Word, Outlook, etc, along with cloud services like Netflix, Spotify, Dropbox, and Last.FM.
Being powered by HardKernel's ODROID U3, the IMP has 2GB of RAM and a 1.7GHz ARM Cortex-A9 quad-core processor, three USB 2.0 ports, micro HDMI, and 8 or 16GB of on-device storage. The ODROID U3 is passively cooled.
The IMP is priced at $149 USD ($129 via their early bird pricing) or $199 USD for the "Premium Edition" that has a carbon fiber chassis and 16GB of onboard storage. The pricing is reasonable for being in the range of other tiny ARM Linux systems in a chassis, though if you want to build your own system, the ODROID U3 is sold by HardKernel at a price of $65 USD.
Those interested in learning more about the IMP can do so on
IndieGoGo
.