Bq Introduces More Android Devices, But Still No Ubuntu Phones
Bq held a media event today where many were hoping the first Ubuntu Phone would be officially unveiled, but that was not the case with Ubuntu receiving no mentions during the event.
Bq is one of
Canonical's first two Ubuntu Phone partners
and they had plans to ship the first Ubuntu Phone by the end of 2014. The other phone partner, Meizu, has previously said
the MX4 with Ubuntu Touch would come in December
.
With not much time before the end of the year and the holiday shopping season getting quickly underway, there was hopes that today's Bq event would be about Ubuntu, but it was far from it with all the new devices being intended for Android 5.0 Lollipop. Bq's new devices are the Aquarius 10 and Aquarius 10 3G octa-core tablets while the other new device is the Aquarius E5 4G. While this E5 4G phone only has 1GB of RAM, it's interesting as it's powered by a Qualcomm 64-bit quad-core SoC. Not bad for some cheap Android hardware.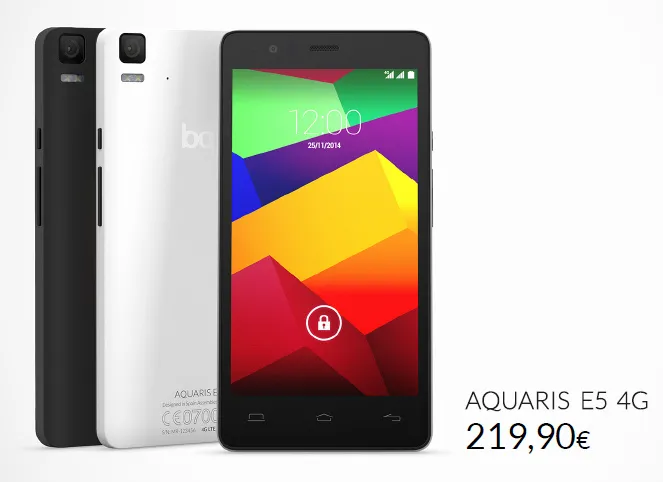 In reality we probably won't hear of any Ubuntu Phone/Touch announcements before next February. On a smaller scale, there's also
an Ubuntu Touch tablet supposed to launch in December
but that still is open to being delayed.