Nouveau Might Have A Logo
Contributions to open-source projects don't begin and end with code.
As another example of ways that users of open-source software can engage with upstream projects besides just sending in patches from coding, a graphics designer is working on creating a logo for the Nouveau open-source NVIDIA driver project.
A designer, Valeria Aguilera, has been working to
make a Nouveau logo
. Last night she posted her first draft of the proposed Nouveau logo, "I would like to highlight that the logo incorporates a penguin corresponding to the linux kernel components used to create this open source driver. The 3D cube/shape represents the 2D and 3D acceleration capability. The 'n' simply stands for the first letter in Nouveau and the green colour was chosen because the driver is for NVIDIA video cards."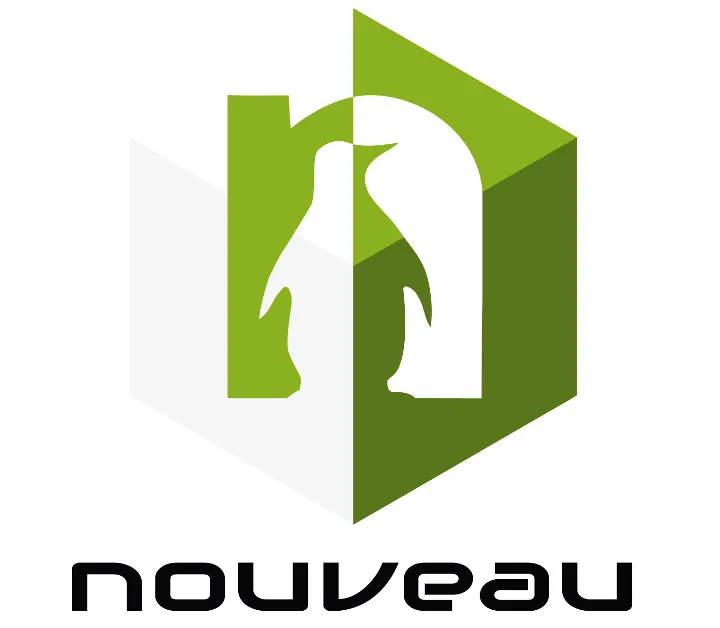 The logo hasn't yet been decided on, but it's a work in progress.
The X.Org Foundation has also
long been looking for a new logo
but that effort has gone nowhere over the years.
For those looking for other ways to become involved with the open-source Linux graphics projects, see the
X.Org EVoC
and the TODO files for
Nouveau
,
Beignet
,
DRI
, etc. From bug reports to Git testing to artwork/graphics to translations, there's a lot that can be done for these projects and others besides just coding.