Two Months & Counting, LGP Remains Offline
At the end of April
LGP
was migrating servers and expected to "keep downtime to an absolute minimum" while more than two months later the once leading Linux game publishing company remains offline.
It's been more than two months now that
LinuxGamePublishing.com
has gone dark and no status about
their game DRM copy-protection servers
. There's also been no new updates via
their Facebook page
when mentioning, "As part of improving our infrastructure and leading towards some exciting new developments LGP will be migrating hosts and servers over the next few days. We will, of course, attempt to keep downtime to an absolute minimum but there will be downtime. The absolute priority must be our game servers so that everyone can continue playing games. These will be up on the new platform first, followed by the website and other services." I've also received no updates via email.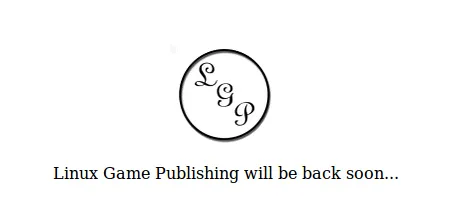 Years ago
LGP went down for months
after the lone disk in their lone server failed, but at least that time there was a bit better communication to Linux gamers and customers. Seeing as we've seen no new games out of LGP in years, one has to wonder if they are now down for the count after being around for nearly 13 years.