Glx-Dock/Cairo-Dock Has Been Ported To Wayland
One of the first desktop "docks" is now available for Wayland!
Announced yesterday was that Cairo-Dock has been ported to Wayland. There's now basic support for using the popular open-source dock on Weston 1.5 with various desklets.
The developer working on the Wayland port wrote, "The dock and the overall desktop is quite fluid with the free drivers. For the end-user though, but Weston is more a proof of concept and not meant to be used as your daily environment. For the developpers however, Wayland is quite attractive, mainly because the dreadful X server-client message mechanism has been replaced by a clean collection of proxy objects (which also means it's a lot easier to extend the protocol)."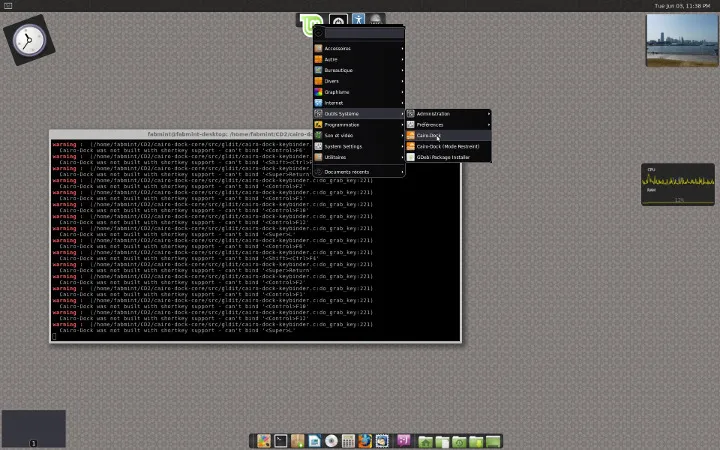 With this initial port, the current issues revolve around window placement, desktop shell problems, etc. For those wishing to test out the port of Cairo-Dock to Wayland along with instructions for running it and other information, see
this Glx-Dock.org forum thread
.