GTK+ 3.14 Brings Much Better Wayland Support, Multi-Touch, New Theme
In preparation for this week's
GNOME 3.14
debut, the deadline is today for checking in the 3.14.0 release tarballs. One of the most prominent packages now checked in for the Wednesday release is GTK+ 3.14.
The GTK+ 3.14 tool-kit brings major Wayland improvements, theming changes, multi-touch support, interactive debugging, an icon browser utility, and better menu integration for GtkApplication on OS X.
The Wayland changes for GTK+ 3.14 include support for the recently released
Wayland 1.6
, touch input is now supported, working drag-and-drop support, and support for the GNOME classic mode.
Big on the theme side is that the aging Raleigh theme has been replaced by
the more modern Adwaita theme
. Adwaita is now used as the default GTK+ theme on all platforms. There's also now icon theme support within the GTK+ CSS.
GTK+ 3.14's multi-touch support includes a gesture framework and GTK+ widgets were converted to using gestures internally.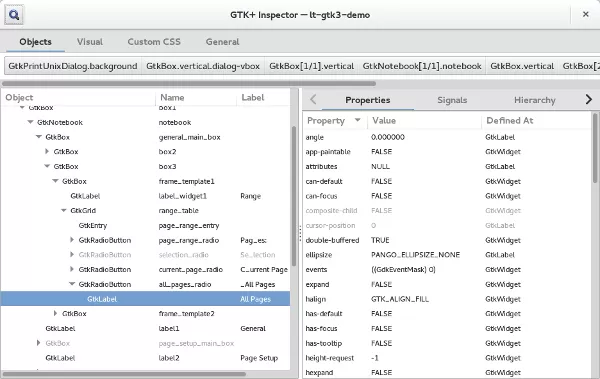 Last but not least, for developers, there is now
GtkInspector as an interactive debugger
as part of mainline GTK.
GtkInspector turned out pretty well
for its inaugural release.
Find out all about the GTK+ 3.14.0 changes via its
release announcement
.