GNOME Software 3.14 Will Work On Arch Linux With PackageKit
Those running GNOME on Arch Linux should be pleased that with the upcoming
GNOME 3.14
release that the GNOME Software application should finally play well with PackageKit's Pacman back-end.
Richard Hughes cleaned up the PackageKit back-end for Arch/Pacman this weekend so that GNOME Software will run with it and utilize native AppStream meta-data. This work is through the Alpm/Pacman back-end for using this GNOME application to install and manage new apps for the platform. Richard shared the improved Arch Linux support for GNOME Software via
this Google+ post
.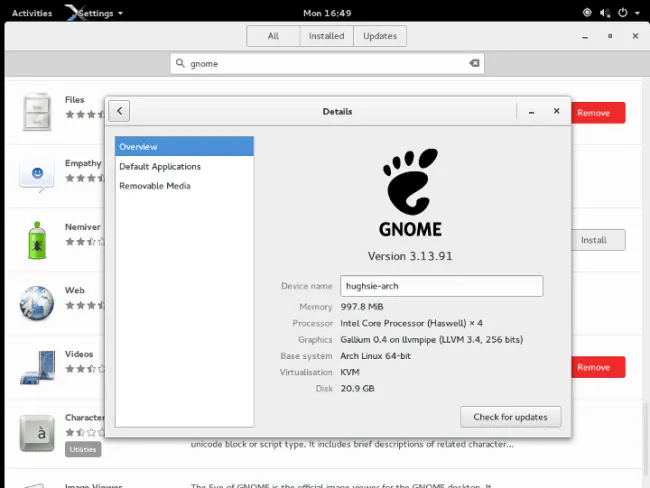 This generic GNOME application for installing/updating packages also will have other improvements in GNOME 3.14 like revamping various parts of the user-interface, better robustness, and package installation improvements.
Separately, Richard Hughes also announced to the
PackageKit mailing list
that he's looking to raise the quality of the PackageKit back-ends. There's numerous back-ends that are either unmaintained or lacking important features. The notable APT, URPMI, Ports, and Portage PackageKit back-ends have even been unmaintained for some months. Going forward he plans to be more strict about removing back-ends that are no longer up to par.